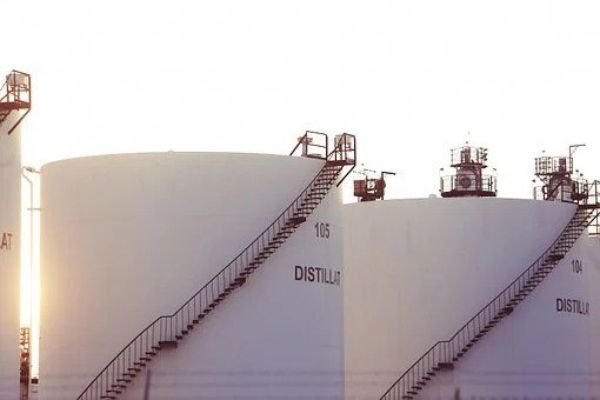 Increased Demand For Crude Oil Forces OPEC  To Revise Its 2022 Forecast
Early Monday, 13th of September 2021, crude prices surged higher supported by a group of top oil producers who increased their demand forecast for next year despite the persistent increase in concern over the US output. Especially amid the current Hurricane Ida.
At 1315 GMT, the United States crude oil futures rose by 1.1% to trade at $70.47 per barrel. Compared to this, the Brent futures also saw an increase of 0.8% and traded at $73.52 per barrel. The United States Gasoline RBOB futures on the other hand also surged by 0.6% to trade at $2 1675 per gallon.
OPEC's Report Indicate an Increase in Its 2022 Forecast
Earlier on Monday, the Organization of Petroleum Exporting Countries (OPEC) published its newest monthly market report. This report indicated that OPEC had increased its global oil demand forecast for 2022. OPEC lifted its demand forecast by almost a million barrels per day. They now see oil demand for the upcoming year at about 100.83 million barrels per day.
This rise is about 4.15 million barrels up from the 2021 forecast and also up from the  3.28 million barrels per day growth projection the group had made last month. According to the reports, with the current increase in the rate of vaccination, the coronavirus pandemic which had been a big concern is expected to be curbed and managed. Economic activities and mobility are also expected to return to the level they were before the pandemic.
Covid-19 Cases on The Decline in The US
According to recent news, the Covid-19 cases seem to be seeing a great decline across all states in the US, and this has been a great influence on the report. The United States, being the world largest consumer of crude oil has witnessed a great decline in covid cases. On a seven day average, through Friday, the cases have dropped to 136,000 from 157,000 by August ending following the reports of the Centres for Disease Control and Prevention.
Following the recent damage caused by Hurricane Ida, there is increasing concern over the lost output in the crucial Gulf of Mexico region. These increasing concerns also provide huge support to crude prices especially as Louisiana declared a state of emergency as Tropical Storm Nicholas forms in the Gulf. A fortnight after Hurricane Ida made landfall, about ¾ of the offshore oil production or 1.4 million barrels per day remained halted.
Goldman Sachs Crude Oil Report
According to a report from Goldman Sachs, the hit to the US output was historically large, it expects almost 40 million barrels of crude production to be lost. The news in the previous week was that China released crude oil reserves for the first time to help support refiners. With its elevated prices, traders measure that China will release between 5 million and 10 million tonnes of strategic crude reserves.