As per a survey, 58% of customers believe that customer services do play a role in their choice of brand. Furthermore, 61% of customers stop indulging in business after suffering through the atrocities of poor customer services.
So, what are your key takeaways from the aforementioned statistics?
First, customers always look for exemplary customer service.
And second, good service is the only way a business can continue its association with customers.
Considering the immense importance of loyal customers in the current competitive market scenario, no business can afford to lose such vital resources as they want to play long and hard in the game. For that, businesses have to raise their service standards, from mediocre to expert and make customers feel valued and special.
How can businesses achieve customer stardom?
This is where call centre outsourcing companies come into play.
Their experience and expertise in handling customer woes will provide you with the leverage your business needs, to stay ahead in the competition.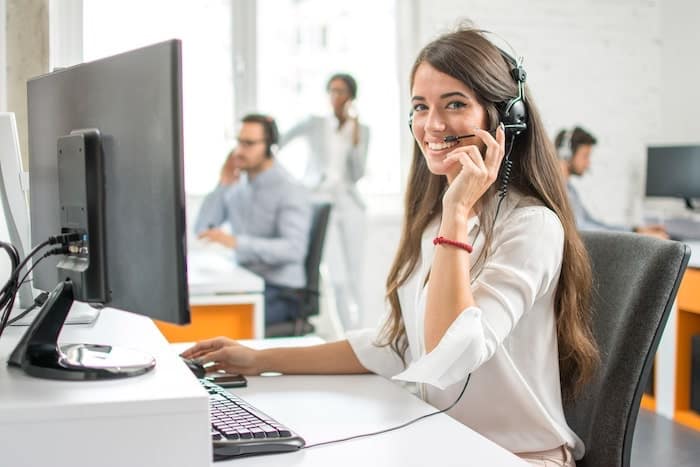 What is Customer Experience?
Customer experience defines the perception a customer holds for the products, services, delivery, etc., of a brand. When brands deliver remarkable or 5-star rating customer experience; sales, leads, revenue, and collections will soar.
If not, brands undergo a logarithmic decline in their services, eventually losing their hold in the market.
Why is Customer Experience Important?
Approx.72% of businesses say customer experience is their top priority. Almost 63% of them are implementing new technology and equipment that will help them reach this goal.
Wondering by top-level businesses are doing that?
Because that is what will help them maintain and expand their clientele. The better is a businesses' customer retention rate, the better is their sales, the more the clientele, and the better the revenue numbers.
But, there is a smart way to do it.
Companies can outsource customer handling services to call centres who are adept in the knowledge, technology, machineability, and resources required for the processes and can build a strong and flexible service architecture for you.
Put simply, a reputed call centre outsourcing company can enhance your business.
How can Call Center Outsourcing Help in Improving Your Customer Satisfaction?
Customer experience has overtaken the reputation once had by the price and product quality. Therefore, businesses need to play the modern retention game, keeping satisfied customers as their priority.
For that, organizations need the top call centres outsourcing companies at hand. There are plenty of ways the right outsourcing partner can help you take your customer service by the storm. There are several ways a good call centre can help you pick up your customer game.
Get aid from a company with many years of experience 
While there are several call centre outsourcing services in the account, the vast majority of the company deals with customer operations and they have serviced many clients. So, organizations get to hire the most talented and experienced call centre outsourcing company around the world. Also, such outsourcers opt for best practices like quality assurance or surveys to judge customer satisfaction or NPS. So, you get to hire an entire company, learned, and powerful enough to change the way customers perceive your business.
Distribute your operations to a worthier department 
Suppose, there is a storm. Now, your employees cannot make it to your office. If you don't outsource your services to a call centre, all the calls will go unattended and your customers will be mad with you. But, if you outsource these services to call centres, you don't have to worry about your customers. Distributing your operations to a call centre company will ensure there is always someone attending to your chaotic customers.
Save money on your business operations 
A good call centre outsourcing company comes already packed with the infrastructure, salaried employees, necessary equipment, and everything else required for smooth and consistent handling of customers all around the world. So, you don't have to invest in similar machinery, and still achieve high-quality and noteworthy services. Put simply, you can forgo an expensive investment while achieving customer satisfactory services, and saving a lot of money during the process.
The Top Call Center Technologies that Improve Customer Experience 
Customer experience and software together can help call centre agents answer questions, improve their service over time, and satisfactorily solve the caller's needs.
The following are some technologies that can improve customer experience
Interactive Voice Response (IVR)
This is an automated customer service system that plays pre-recorded messages to guide callers through the telephonic process. Once they complete it, they connect with the required call centre agent. IVR is also about creating greetings, menu options, and routing procedures. Most of the time, customers can get all the aid through the pre-recorded IVR messages, and do not have to detail their query to the agent. This saves time for the customer and the agent as well.
Blended Call Flows 
These combine outbound and inbound calling services to provide a streamlined singular service channel for clients. The best call centre outsourcing units perform blended services, allowing agents to handle processes they are proficient with. An agent may be a worthy call centre outsourcing company that can switch between tasks without any loss in productivity.
Outreach by text messaging
A form of outbound service, text messages allow call centre agents to answer questions, pass information, and solve meagre issues. For example, patients can book appointments with a hospital through these services. Overall, it improves the customer's experience.
Business Intelligence 
Customer metrics provide organizations with clear standards for performance and results. It also helps agents to do their best work, and offer analysis for further leads. When a call centre outsourcing unit can present records stating their satisfactory numbers as proof of quality services, clients are more than ready to get them on board. Few metrics that companies always consider include average speed to answer calls, customer satisfaction rating, number of active calls, number of waiting calls, and hold time.
Conclusion 
Customer experiences and reviews can make or break a brand. So, it becomes imperative to hire the right call centre outsourcing partner to take very good care of your customers. Happy customers are signs of growing and expanding business. Get the right call centre outsourcing company and witness a change in a customers' perception of your business.