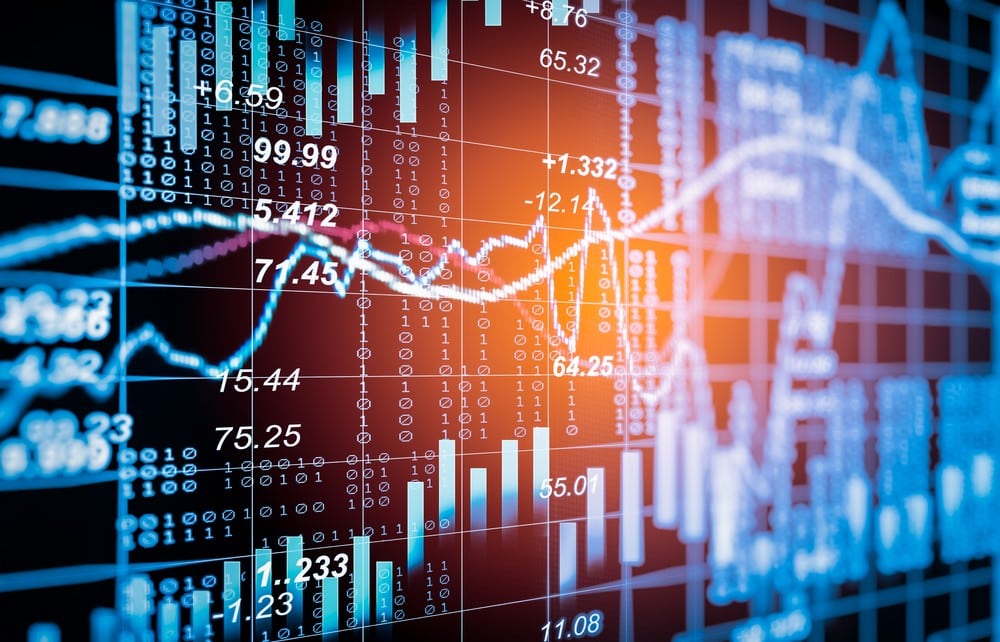 Safe Holdings Review – Is Safe-Holdings.com Scam or Legit?
Safe Holdings Review
There is no doubt that you have heard about online trading and the potential profits it has to offer, whether or not you have any financial background or interest. It has emerged as one of the biggest trends in the last few decades and there seems to be no sign of it slowing down, considering the success cryptocurrencies are enjoying nowadays. Interest in the financial markets has only intensified, which means the demand for brokerages has increased double time. Since Safe Holdings is a Bitcoin-based platform, it has also attracted attention and this brings you to Safe Holdings review.
After all, everyone needs a broker to start trading in the financial market. There is no other alternative option you can use if you want to trade online because they are your gateway into the financial world. Plus, they provide you the trading software and tools that are part of the process, so you have to look for one in order to get off the ground. The number of companies providing trading services has increased tenfold, particularly in the last decade with the successful introduction of cryptocurrencies. This is certainly a good thing for anyone interested in trading because it means that they have lots of options to choose from.
With more companies competing against each other, you can probably find a really good deal. The only issue is that not all the platforms out there are reliable or capable of providing the same level of services. They may have a website that appears to be decent, but when you use their services, you realize that they are either misleading their customers or are scamming them outright. It is a given that you would want to avoid such circumstances at all costs, but it can be really difficult to make a decision.
A lot of the brokers you will come across will appear to be quite similar and most people end up falling for their claims. Having to switch platforms later on is not only a waste of time, but can also cost you money. Hence, it is a good idea to do your research beforehand and this is where a review comes in. It is a great way to learn about the prominent features of a broker and deciding if they are good enough for you or not.
| | |
| --- | --- |
| Broker | Safe Holdings |
| Website | https://www.safe-holdings.com/ |
| Trading Accounts | Five Account Options; Silver, Gold, Platinum, Diamond and VIP Accounts |
| Minimum Deposit | €10,000 |
| Assets Coverage | Forex, Cryptocurrencies, Stocks, Indices and Commodities |
| Trading Tools | Trading Indicators, Signals, Live Charts, Technical Analysis Tools, Price Alerts and Risk Management Tools |
| Education and Training | Yes; , e-books, online video courses, webinars, tutorials, fundamental market data and market analysis |
| Customer Support | 24/7 through email. Different email addresses for different queries |
| Security Policy | KYC (Know Your Customer) and AML (Anti-Money Laundering) |
| Parent Company | Safe-Holdings |
Introduction to Safe Holdings
Established in 2018, Safe Holdings is regarded as a relatively new platform in the financial world, but despite that, it enjoys a high level of popularity. As a matter of fact, it has expanded its services to more than 150 countries around the globe within 2 years and this is quite impressive. How has it managed to accomplish this feat? It is primarily because of its top-notch features. What are they? Read on to find out:
Diverse Asset Index
The most notable feature that you will notice when you are checking out Safe Holdings is its diverse asset index. They provide their clients access to some of the biggest financial markets in the world, which is a huge advantage. If you have looked into online trading strategies, then you have probably come across the concept of diversification. Since financial markets are connected, it so happens that when one goes down, the other moves up and vice versa. Thus, when you invest in multiple markets simultaneously, you can set off your losses in one market by making profits in another.
To be able to do diversify, you need access to different financial markets and this is where Safe Holdings can be a good option because they have more than 300 trading instruments on their platform, which belong to some of the biggest financial markets in the world. This allows its users to diversify their investment, thereby minimizing the risk associated with trading and maximizing the profits. Some of the markets you can trade in are:
Stock: Considered synonymous with trading, the stock market is filled to the brim with profitable opportunities and you can invest in Amazon, Apple, Google, Microsoft and PayPal.
Forex: Having a daily trading volume of more than $5 trillion, the foreign exchange market is one of the most volatile financial markets and can offer high returns to investors. You can trade numerous currency pairs, such as EUR/USD, GBP/USD, AUD/NZD and USD/CHF, amongst others.
Indices: Another lucrative market that you can access on the Safe Holdings platform is the indices market where baskets of stocks can be traded for huge profits. NASDAQ, Dow Jones, S&P500 and FTSE100 are some of the indices that you can trade.
Commodities: Those who are looking for consistent returns will find the commodities market very appealing, as there are different kinds of commodities that can be traded and they are comparatively low-risk options. You can trade precious metals like gold, silver, platinum and palladium, or choose agricultural products like wheat, coffee, sugar, rice and corn. Energies like crude oil and natural gas can also be traded.
Cryptocurrencies: One of the most notable markets that traders can access via the Safe Holdings platform is the cryptocurrency market. They have added some of the leading and most profitable cryptocurrencies, such as Bitcoin, Litecoin, Ethereum, Bitcoin Cash and Ripple. The market is highly volatile and can offer great returns, as long as you know what to do.
Various Trading Platforms
One of the most important features that a brokerage offers its clients is their trading platform and should play a very important role in your decision. Why? It is because most of your time will be spent using this platform as its function is to help you monitor the markets, execute the trades you want and provide you the tools needed. If the platform is outdated, slow or lacking in any way, your trading will suffer and this means your bottom line will suffer. You don't want to make losses when you trade, so you should assess the trading platform to ensure it is up to the mark.
With Safe Holdings, one of the best things you will find is that they don't restrict you to just one trading platform. Instead, they have added several options to the mix and this allows every trader to opt for a solution that works for them. This kind of flexibility is quite appealing and enables you to have a smooth trading experience. To start with, you will find that the market-renowned MT4 (MetaTrader4) trading platform is available here, which comes highly recommended. It is regarded as one of the most powerful trading solutions in the market and a favorite of all expert and professional traders.
Of course, this means that it is equipped with the required tools and has the latest technology. The intuitive user-interface also makes it a good choice because traders are able to use it easily. However, if you don't want a platform that has to be downloaded and installed, Safe Holdings has added a web trading platform to the mix. As the name indicates, it is accessible through the web browser, which means there is no downloading and installation needed on your part. This can be a relief to many traders who don't want to go through the process of having to do so.
In addition, it gives flexibility as you can use it on any device that you have at your disposal at a given time. Just because it is web-based doesn't mean that Safe Holdings has made compromises in terms of technology or features. It is a sophisticated trading platform accessible via their website and has been designed to be user-friendly. You can enjoy quick trade execution due to its technology and it also boasts some of the best trading tools in the market. The dashboard is fully customizable, giving traders the freedom to use the tools they want.
You can navigate it with ease and also use tools, such as advanced charts that can be used for making direct trades, trading signals, market analysis, price alerts, various risk management tools and order types and the latest  market news. You will also find that mobile trading apps have been added by Safe Holdings as well, as many traders now prefer to trade on the go these days. These are available for Android and iOS systems both and can be downloaded quickly and easily. Traders will find that the apps have also been integrated with some of the trading tools and features, so they will be able to use them for their trading needs.
Easy Registration Process
Whenever traders have to sign up with a brokerage, they feel quite intimidated by the process of having to register with them. Every company has their own requirements and steps and this can feel a bit daunting to those who are signing up for the first time. In fact, some people may even get frustrated with the hoops they have to jump through and want to abandon the process. You don't want to see trading opportunities fly by while you are filling out multiple forms. Keeping this in mind, Safe Holdings has kept their registration process easy.
They don't have any such complicated requirements and it takes barely a few minutes for people to complete the registration process and start trading. In order to start the process, you have to visit the Safe Holdings website and click on the 'Register' option on the top right. This opens up a short form on their website, asking for basics like your first and last name, email address and password and your country and phone number. You confirm you are 18, agree to their Terms & Conditions and the process is complete. There are no other formalities involved and this is a relief for traders.
Top-Notch Security
Another vital feature of a broker that appeals to potential clients is their security measures. Everyone who is familiar with the internet knows how unsafe it is; you never know when your money could be stolen, or your identity compromised. Therefore, you would prefer to use a platform that provides maximum security and minimizes the risks as much as possible. Safe Holdings is an excellent option in this regard due to their top-notch security. They keep your trading accounts protected via 2FA (two-factor authentication), so no one can access them without proper authorization.
Passwords are also cryptographically hashed to keep them under wraps. DDoS attacks are prevented through the use of Cloud Flare. Safe Holdings maintains your funds in segregated accounts, which means no company funds are added in. They are only used for trading and remain with the top and leading banks, otherwise. As for digital assets, they are kept in cold storage for maximum security. The IT team of the company also performs routine checks to ensure the system is up and running and is not exposed in any way.
Along with these measures, Safe Holdings is also compliant with KYC (Know-Your-Customer) and AML (Anti-Money Laundering) policies. These are aimed at verifying the identity and residence of every trader signing up on the platform because it can be helpful in reducing the risk of money laundering, financial fraud and identity theft. No criminals can create fake accounts on their platform and misuse it in any way.
Other prominent features that you will come across on Safe Holdings include a number of account options, various methods for making deposits and withdrawals on the platform, access to learning and educational resources that can be helpful and great customer support to be used in case you have a problem or concern.