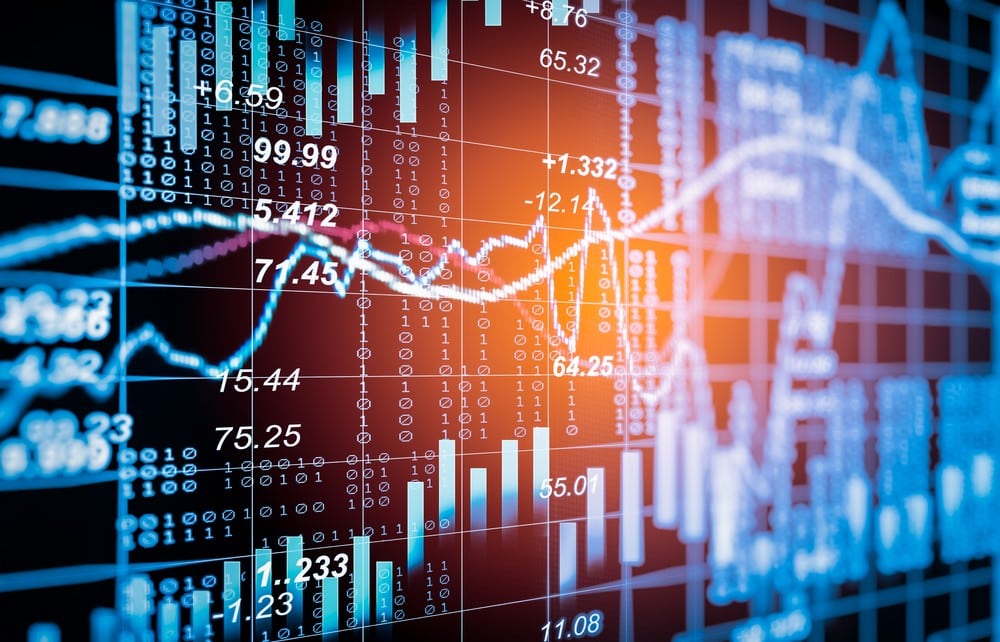 FxOro Review – What Are The Key Features Of This Broker?
FxOro Review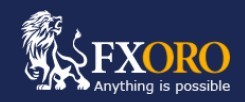 Let us be the first to tell you about FxOro, an online brokerage that offers some top-of-the-line services and features to its clients. The online trading sector is a rapidly growing industry that has increased in its usage exponentially as the years have gone on. It is because of this reason that you need a broker like this one in order to help you get started in the online trading industry and start earning a lot of money. Now, we are sure that you would have come across numerous reviews just like this one, and so you might be wondering to yourself as to what makes this broker stand out above its competitors. Well, we would invite you to stick around as we go over all of the relevant details, aspects, features, and characteristics of this broker in this in-depth FxOro review.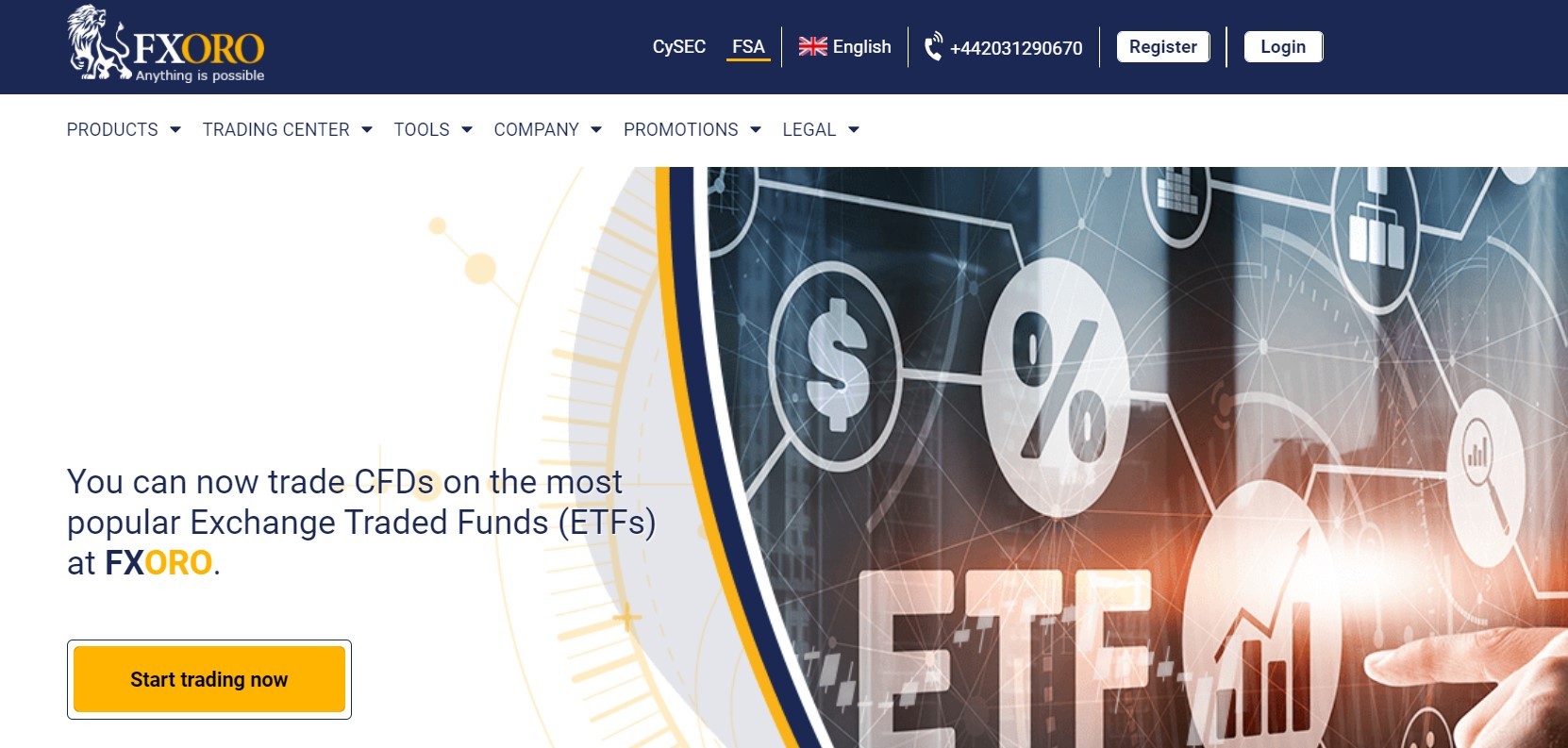 Account types
Firstly, let's talk about the different types of accounts that are available when you sign up with this broker. You see, this broker is a bit different as compared to a majority of other online brokerages that you might have come across in the sense that it offers two different account types, which have been created and designed as per the trading needs of the clients. The two account types are hence known as 'variable spreads accounts' and 'fixed spreads accounts.' While both account types are going to be similar in some ways, the main difference (as the name may have suggested) is that each of these account types is linked to the spreads that are applicable regarding your respective transactions. This means that the difference between the sell and purchase price for any given market is your cost of trading for that particular market. In essence, it is, therefore, the aim of this broker to maintain the spreads for these markets on a consistent low basis in order to provide the best value service to its respective customers.
With that being said, the account of the fixed spread involves the spreads being fixed in place (and therefore unmoving) and thus not varying despite whatever kind of volatility the market might undergo. On the other hand, the accounts of the variable spread involve, as the name might suggest, variations and fluctuations. You can therefore expect that at certain times the spreads will change and experience some kind of volatility and can even go as low as 0.3 pips. However, this will also largely depend on the instrument that is being traded with as well as the level of the market volatility being experienced at that point in time.
Furthermore, FXORO has also added an Islamic-friendly option in the form of an Islamic account, which is commonly referred to as 'swap-free accounts. These types of accounts have no swap or rollover interest on various respective overnight positions for the different traders who may be of the Islamic faith. As such, only Muslims may take advantage of these Islamic accounts. Lastly, the Islamic account type may be selected in tandem with the abovementioned two different account types as well.
Asset index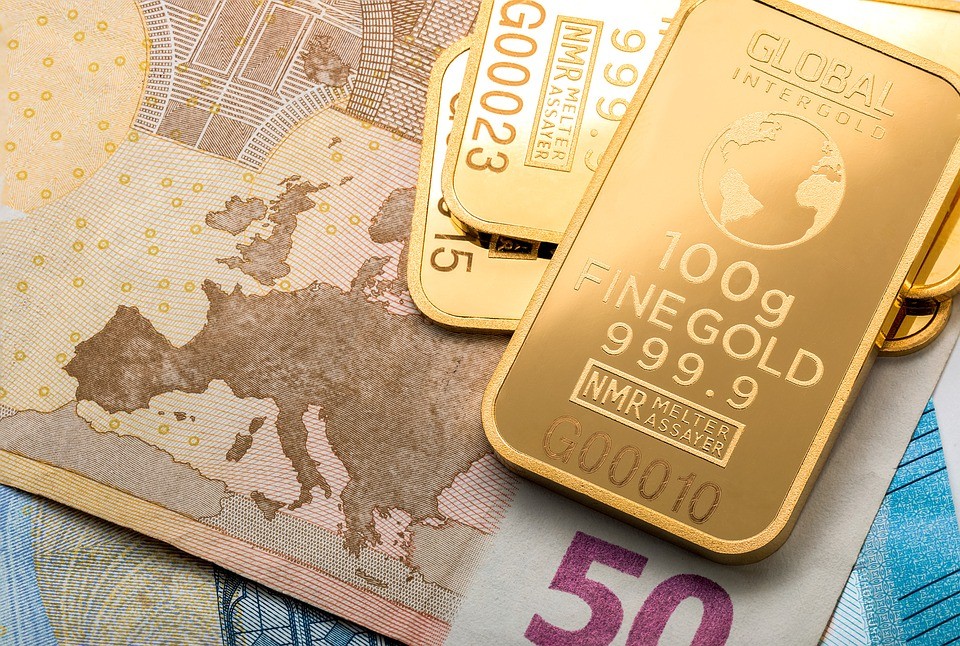 Next, let us talk about the asset index of FXORO. It goes without saying that having an interest in online trading means also having an interest in trading with certain types of different assets. We, therefore, believe that having a diverse asset index is hence highly beneficial and should be an integral part of any good online brokerage. Having such an index allows the traders to work with some of the most in-demand tradeable assets, which can not only diversify their respective portfolios but also increase their chances of earning more money while simultaneously decreasing the possibility of incurring substantial losses (as even if trading with one type of asset does not work out for whatever reason, the trader will still have the other assets types to fall back on if need be).
With that being said, there are hence numerous asset types that are being offered by FXORO, which we shall now go into more detail about. Firstly, we have a wide variety of commodities and indices that are being offered, which is great because these are some of the most commonly traded asset types in the online trading industry and are often considered to be relatively safer options as compared to the rest of the asset types that we're going to talk about after this. With that being said, we have both forex and cryptocurrency-based options, which are some of the most in-demand asset types in the online trading sector today. Cryptocurrencies, in particular, have grown exponentially within the past decade or so, and certain cryptocurrency assets such as Bitcoin (BTC), Ethereum (ETH), Litecoin (LTC), Cardano (ADA), and even Dogecoin (DOGE) have all exploded in terms of value, popularity and usage over the years. Lastly, this broker also offers options based on shares as well as exchange-traded funds (ETFs).
It is therefore clear to see that such a strong and diverse asset index can be extremely beneficial for anyone looking to get involved within online trading, and it could be for this reason alone why you should consider signing up with this broker (although the other factors should also definitely be looked at). However, we will also recommend that you check out the full list of the different tradeable assets that are available on the broker's official website before signing up as by doing this, you will have an idea as to whether a specific asset under each category which you may be interested in trading with is even available or not.
Trading platform
The next factor which will be discussed is FXORO's trading platform. It is understood and given the fact that that various traders from all over the world will not be able to take advantage of any of the numerous features, products, and services of any given broker if the corresponding trading platform is one that cannot be understood or used with relative ease. This is precisely why FXORO has realized that having an easy-to-use and comprehensible trading platform that is effective in its approach is extremely vital in this day and age, and the broker has therefore provided such a feature to its respective clients. When you navigate to the broker's official website for the very first time, you will be greeted with a trading platform that is sleek, crisp, and easy to navigate. Everything about this platform looks highly professional as well, and from the very start, you will feel like you are taking part in something that is both legitimate and world-class.
All the functions can be found quite easily, and you will never have to spend a needlessly large amount of time trying to figure out where everything is. Furthermore, this broker also utilizes the highly coveted and sought-after MetaTrader platform, specifically MT4, for its trading platform. The integration of MT4 allows for advanced features and services to be availed by the traders and can be utilized and accessed by virtually any device such as iOS or Android compatible devices in addition to desktops, tablets, laptops, and handheld computers. Another unique aspect of this broker is its 'Trading Central' feature. Through the partnership with Trading Central, FXORO is able to provide a truly dynamic world wherein all of the different important sources of information that are vital to your trading needs as well as the speed with which you would actually conduct these trading activities are readily provided to you on a regular basis.
Trading Central itself is a well-known leading company that exists within the financial industry and is also a respectable provider of analysis support as well as some much-needed information regarding the global leading financial markets. It is a new addition that has been added to the 'free tools portfolio' provided by FXORO, which is dedicated solely to its client base and offers the traders with exclusive access to up to date, innovative, modern, and detailed technical as well as fundamental analysis reports regarding numerous precious metals, indices, and currencies.
Moreover, some of the other services that are provided to you thanks to the partnership between Trading Central and FXORO include detailed analyst views, a strategy newsletter, the TC Market Buzz, the TC Alpha Generation, and much more. Lastly, it is a simple matter to begin using the services provided by the collaboration with Trading Central, as all you will have to do is to open and log in to your respective broker account. Additionally, you should know that there is a disclaimer provided by FXORO which says that online trading, as beneficial as it is, is also incredibly risky and that past, as well as historical performance pertaining to any given asset, is not necessarily a guarantee of future profits and that you should always do your own research regarding any potential investment opportunities.
Education
Up next, we shall be discussing the factor of what educational resources are being readily provided by FXORO. We are firm believers in the idea that learning never truly ends and that there is always room for improvement as far as increasing both our overall knowledge and skills are concerned. It thus does not really matter whether you have been trading for a considerably long time, or if you are brand new to the online trading sector, because the fact remains the same wherein there will always be a need to constantly educate yourself on various topics pertaining to this industry, as the online trading sector is one that is constantly evolving, changing and adding in new things and aspects as time progresses.
With that being said, you will be happy to know that a wide variety of educational resources have been provided by this broker, which you can take advantage of. Some of these educational resources involve a useful glossary that contains information about several key definitions, concepts, terminologies, and other things that you might find useful while trading that can definitely increase your knowledge and expertise level. If you like, you can also gain access to a ton of different eBooks (electronic books) that we found to be highly insightful and contain detailed knowledge about many different subjects within this industry that can also certainly be of use to you.
Furthermore, you can even go ahead and take part in different webinars that are often quite interesting, and participating in these additionally gives you a chance to network with various important people and stakeholders in this industry, which is always a nice touch by any broker. Finally, you can partake in both basic as well as advanced training courses, which will be taught to you via highly trained, qualified, and friendly professionals so that you can become a more experienced trader as time goes on. Through these innovative and instructive courses, you can thus start earning more money while simultaneously decreasing your chances of incurring any massive losses (since you will become more knowledgeable and skilled).
Registration
Finally, we come to the topic of registration, wherein you would actually sign up with FXORO. We would assume that if you have read the review up until this point, then it is indeed a fair assumption to make that you have somewhat of interest at the very least in choosing FXORO as your preferred online brokerage. If that is the case, then we would be more than happy to also tell you about the sign-up process and how you can register yourself today, as it is a quick and seamless process that really should not take too long.
You see, the registration aspect regarding FXORO is a simple and straightforward matter. The act of signing up with this broker could not be any easier as all you would have to do is go to FXORO's official website and click on the 'Register button, which can be found on the homepage towards the right side of your screen (this is true for nearly all devices). After that, you will be redirected to an online contact form which must be filled out using some key personal information about yourself such as your country of residence, your phone number, and your email (be sure to set a strong and unique password that only you will have access to as well as keep that password in a secure location as you will cause unnecessary problems for yourself if you lose or forget it).
After that, you need only submit the form, and the broker may also ask you for some extra documentation on a case-by-case basis for verification purposes (this might also depend on the country from where you will be signing up). Finally, pick the type of account that you want (fixed or floating), and know that both of these account types support Islamic-friendly options and have zero commissions as well.
Also, as per our own observations, we noticed that new traders did not usually have to wait long in order to have their accounts be verified and for the registration process to be completed. With that being said, there is no reason as to why you should be waiting for a long time either when you do decide to sign up with this broker. Furthermore, as far as we can tell, there are no hidden costs or fees either, and the only costs that you would have to incur are the ones that are readily told to you beforehand. This provides a certain aura of safety, transparency, and honesty provided by FXORO, which we really do not find among many other online brokerages nowadays.
Closing remarks
FXORO has to be one of the best online brokerages that we have ever had the pleasure of coming across. Its features, services, and products are all fantastic, and all of the different functions work well too. There is a reliable customer support service as well, which can assist you at a moment's notice should you ever face any kind of unforeseen issues. To that end, there is a phone number available on the broker's website that you can use to get in touch with the team. Furthermore, you could not be any safer when you choose FXORO as this broker uses only the latest and most effective encryption technology as well as up-to-date software in order to safeguard its clients and the funds of the customers.
With that being said, we would advise you to take your time and thoroughly read through FXORO's 'Terms and Conditions' as well as all the different policies which you can find on the broker's website under the 'Legal' section. Should you have any questions or queries, feel free to reach out to the broker, and you should get a response soon.
Ultimately, we cannot make you sign up with FXORO, as we can only give you all of the relevant key details through which you can make an informed decision. With that in mind, however, if all of the abovementioned information is any sort of indication, then it becomes easy to see that FXORO is a top-of-the-line broker that rarely disappoints its customers. At the very least, we would encourage you to go to the aforementioned website and check out all that the broker has to offer for you.