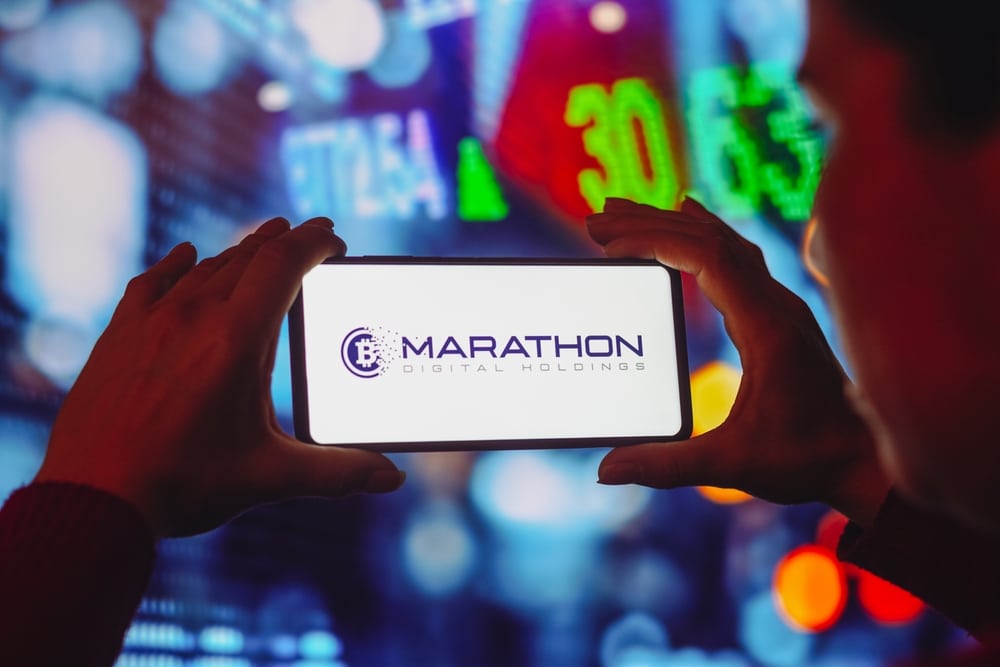 Texas Heat Erodes Digital Marathon's Bitcoin Productivity by 9%
According to the mining company, the Lone Star State's extreme weather conditions were responsible for reducing Bitcoin generation.
Marathon, a publicly traded Bitcoin mining firm, has experienced a 9% reduction in Bitcoin generation for August 2023 in comparison to earlier months. The company associated this decline with a temporary shutdown of mining operations in Texas, where harsh heat conditions were being experienced.
Digital Marathon Suffer 9% Plunge in Bitcoin Mining
August's unaudited operational findings revealed that the company generated 1072 Bitcoins during the month, which represents a drop of 9% from the previous month. The company's chief executive officer and chairman, Fred Thiel, revealed that the reduction was linked to high restriction activity in the state owing to very high temperatures. He added that the brief shutdowns had more than impacted the progress made to enhance the operational hash rate and maximize operations.
In spite of the month-over-month deterioration, Marathon reported considerable growth than the previous year. In August 2022, the firm reported an average daily production of 5.9 BTC, a figure that has since risen by 477% to reach 34.3 BTC daily.
Marathon Reports Growth in Operational and Installed Hashrate
The firm announced a 2% month-over-month rise in its United States operational hash rate, and currently stands at 19.1 EH/s. According to Marathon, the growth was evoked by replacing outdated Bitmain S19 J Pro Mines with more effective S19 XPs mining rigs. Additionally, the firm is waiting for the conclusion of paperwork for its new facility in Garden City, Texas. This facility is anticipated to improve the company's operational capabilities.
Marathon also attained its primary domestic product target of 23EH/S for installed hash rate. Thiel claims that once totally deployed, the firm's overall expected hash rate is currently 30 EH/s. This entails 2EH/s planned outside the United States as well as a contracted capacity of 5EH/s.
In August, Marathon's strategic partnership in Abu Dhabi, which kicked off earlier this year, donated 50 Bitcoin to its production. An estimated 10 Bitcoin represented Marathon's share. This venture's operational hash rate has reached 1.5 EH/s, and plans are to improve it to 7.0 EH/s by the end of this year.
In August, the chief executive officer disclosed that the company is seeking to expand into Africa, Latin America, and Asia. Via an interview, he stated their belief in good opportunities across the three regions. Additionally, he claimed that it might likely be 50/50 between the United States and other parts of the globe.
Reviewing Digital Marathon's Bitcoin Accumulation
As of the end of August 2323, 13286 BTC were held by the mining firm, and 13111 were unrestricted. Further, 750 BTC were sold, and there are additional plans to sell a part of the Bitcoin holdings.
The company targets selling several Bitcoins to generate cash inflow scheduled for funding the monthly activities, manage treasury, and support general corporate activities. In addition, Marathon sometimes utilizes part of its Bitcoin for different treasury activities.
Marathon concluded the month with cash and cash equivalents of $111.2M. The Bitcoin and unrestricted cash's combined balance was $445M, which is more than a double rise in comparison to $201.5M during a similar period the previous year.
Editorial credit: rafapress / Shutterstock.com