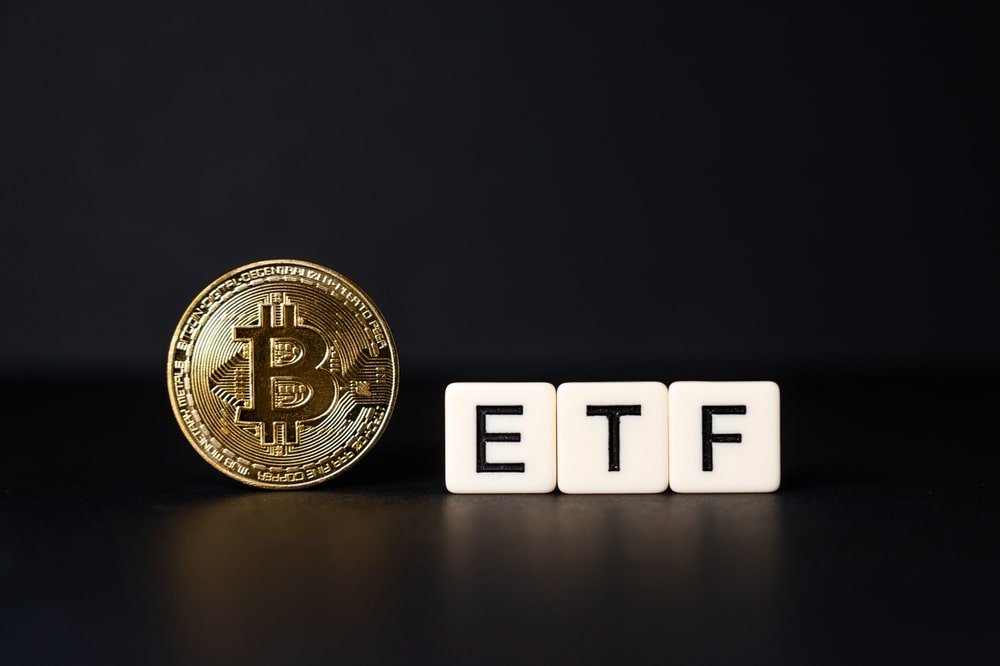 Galaxy Digital Claims Bitcoin Spot Exchange-Traded Funds Could Experience $14.4B Inflows
Galaxy Digital has, in a recent statement, waded into exchange-traded fund debate that it projects as a more suitable investment driver for investors than the conventional offered products, for instance, futures and trusts. Galaxy Digital estimates that futures and trusts have a $21B value that exchange-traded funds could easily outperform.
The note issued by Galaxy Digital on Tuesday, October 24, showed that in their first year of issuance, spot bitcoin exchange-traded funds (ETFs) could attract at least $14.4B. The fund claims that compared to presently offered products, for instance, futures and trusts, an exchange-traded fund can be a more suitable investment vehicle. It also said that by the second year, inflows could accumulate to $27B and reach $39B by the third year.
Galaxy Predicts Enormous Bitcoin ETF-Fueled Inflows
According to the note, the United States wealth management industry might be the most addressable and direct market to have the newest accessibility from a sanctioned Bitcoin exchange-traded fund.
As of October this year, assets under RIAs' management ($9T) and broker-dealers' management ($11T) amounted to $48.3 trillion. Investors can utilize Bitcoin spot exchange-traded fund products to acquire Bitcoin exposure via a considerably regulated partners list. This includes traditional banks and funds with a history of robust client protection and investment offerings.
Further, the demand is perhaps outsized. Last week, a rumor resulted in bitcoin prices rising 10% within hours. On Monday, the identification of the ticker BlackRock signaled the looming approval of the spot bitcoin exchange-traded fund, resulting in a 12% rally in Bitcoin price. Thus, Galaxy claimed that in the first year, the influxes could result in a 74% jump.
This considers the price impact and liquidity of investments worth billions of dollars. According to Galaxy, present investment products have considerable downsides for investors, including reduced liquidity, significant fees, and tracking problems.
Approval of Bitcoin ETF to Increase Market Competitiveness
Galaxy Digital decries that a vast investor population cannot access the existing spot products. Nevertheless, a spot exchange-traded fund can benefit investors who desire Bitcoin exposure without the need to own and manage the digital currency via self-custody.
The note mentioned improved efficacies via liquidity, price monitoring, and fees. Despite bitcoin ETF applicants not listing the fees, exchange-traded funds provide reduced costs compared to closed-end or hedge funds. In addition, many exchange-traded fund applicants are more likely to maintain low prices to retain competitiveness.
At present, the United States Securities and Exchange Commission (SEC) is considering 12 bids for the spot Bitcoin ETFs. They include Invesco (IVZ), Grayscale, Franklin, Galaxy, 21Shares amp; Ark, Hashdex, WisdomTree (WT), Valkyrie, Bitwise, Global X, Bitwise, Fidelity, and BlackRock.
Editorial credit: Backcountry Media / Shutterstock.com