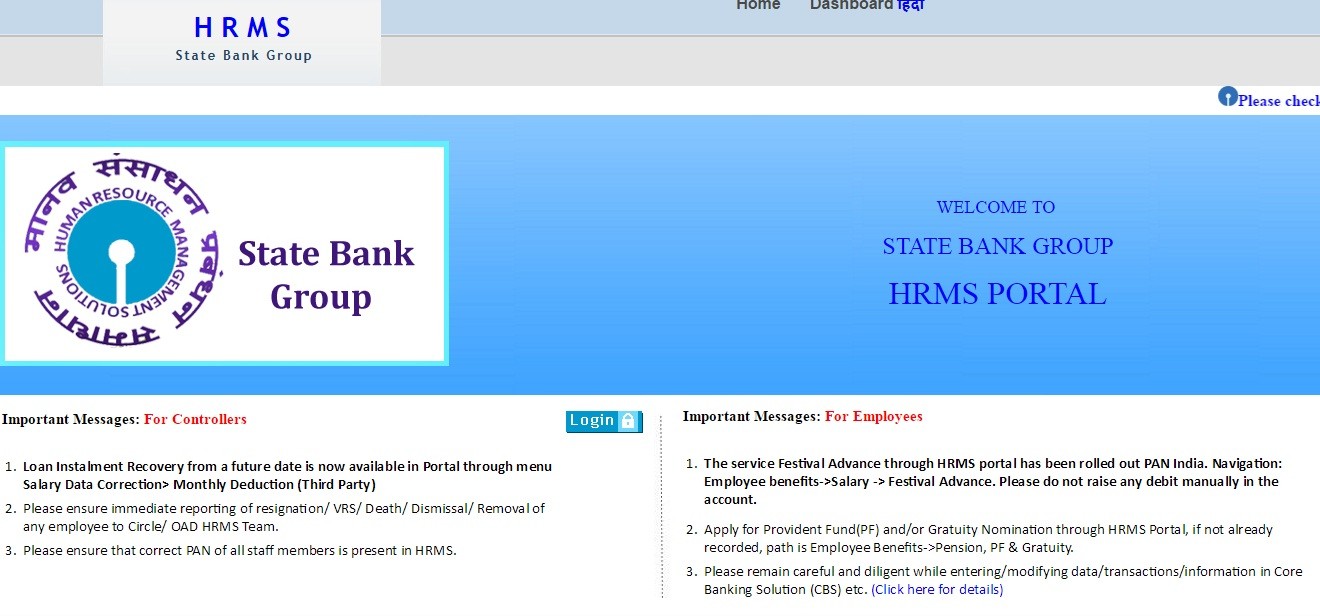 SBI HRMS Portal Login Guide with Mobile App and Online SBI
SBI HRMS is Human Resource Portal provided for employees of SBI for their personal management. This service can be accessed from the online website by registering or by mobile app. This portal is very helpful for the permanent employees of SBI. They can access various applications like leave applications, pension services or download salary slip and check it online. It is just like internet banking; the only difference is this is for employees, and internet banking is for customers. It has all the information about the employees. This is the best initiative done by SBI for their employees.
With this application, you will also get the details of the meetings of your bank when you are not in the office or out for some holiday. There are simple steps by which you can log in SBI HRMS portal if you are an SBI employee. You can log in with the official website or use the mobile application provided by SBI HRMS. Here is the guide to log in to the SBI HRMS portal, and you can log in by any of the following two given below.
Login Using Web Portal
The first step is to visit the official website or portal of SBI; the link for the official portal is http://hrms.onlinesbi.com/irj/portal.
You will be asked your user ID and password to enter the user ID and password correctly.
After entering that, click on submit, which will take your details and open the next page.
Now you will be on the dashboard of the SBI HRMS portal, and you are now login to your SBI HRMS portal.
After your work is done, just logout the page for security reasons, and whenever you want, you can log in again.
These steps were to log in on the web portal; you can log in to these on your laptop and pc, but if you want to login in using a mobile phone, you can use a mobile application. So here are the steps are given to download and log in using the mobile application.
Login Using Mobile App
The first step is to download the SBI HRMS application on your mobile by any play store or any of the apps stores.
After you have downloaded, open the application and log in. Enter the details which you got when you joined the office.
After entering the details, check the details that you have filled in correctly and submit the details.
After submitting, you will be login into your dashboard of SBI HRMS; here, you also do not need to log out as you have downloaded the app, which is safe.
The Ending Lines
These were the steps used to log in SBI HRMS portal using both website and mobile application. Mobile application is much better and safe as you do not need to log out and also you can use it anywhere as we carry our mobile everywhere. So if you are an employee of SBI, you must use this service as it is easy and convenient for you to get and give all the information.