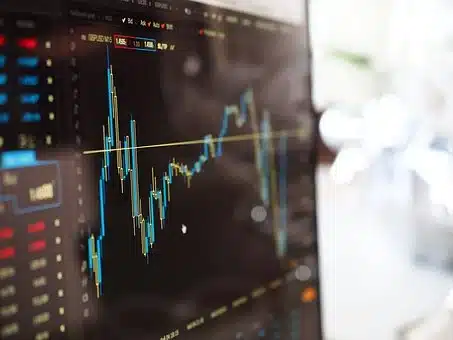 Retail Traders Average Monthly Deposits Maintain High
After summer, retail traders tend to be more active; this, however, doesn't seem to be the case at the moment. The information deduced from Finance Magnates Intelligence indicators pattern shows that retail traders have not become more active following the end of summer. The data showed that indicators for retail trading accounts had not moved much as usual in September. 
The value of deposits on average on a single forex account dropped from just over $2,330 in August to about $2,070. The value has only been lower in April when it was around $1,890. Similarly, the value of withdrawals has dropped more drastically. It dropped from about $3,110 to $2,330. 
There was a push in one indicator, which was the average first-time deposit for the month. The value pushed a little from about $1,700 to $1,770 in September from August.  The indicator has not seen an upward move in many moons. The downtrend of the indicator began in June with a drop from about $2,640 to $2,560. 
The indicator that depicts monthly deposits shows that there is a steady capital pushed into forex accounts. Data in September showed that the average forex account received a total deposit of over $10,300. It is a continuation of a trend that has lasted for four months, with a value above $10k. 
Monthly withdrawals also fell to an average of about $5,790. The new value in September was a steep drop from a little over $6,860 withdrawn in August. The average price of monthly withdrawals has not dropped since March of this year. There are also some interesting trends worth noting about retail traders.
Retail Traders To Start Investing More In Options
The rise of retail trading was a result of social media hype and sophisticated trading applications. The interest at first was stock trading. Now the focus seems to be shifting to options trading. Options trading allows traders to try to make money by predicting if the price of a stock will go up or down without purchasing the stock. 
Cboe Global markets data show that the average no rational value daily for single traded options has risen to more than $450 billion this year while stocks rose to just $405 billion. The national value is obtained when you multiply the trading volume by the price. 
Why Are Options Becoming More Popular?
Options can be more profitable or riskier due to the high leverage. Orders with an options broker usually allow the trader to buy about 100 shares of a stock at a very cheap rate compared to the actual cost of a hundred shares of the stock. Cboe data reveals that the trading of options has grown over 400% since 2016. It is believed that a lot of social media advertising is driving the surge.
The high leverage attracts a lot of retail traders. The market is, however, not traded only by retail traders; there is institutional interest also. There are a lot of options trading brokers available today.