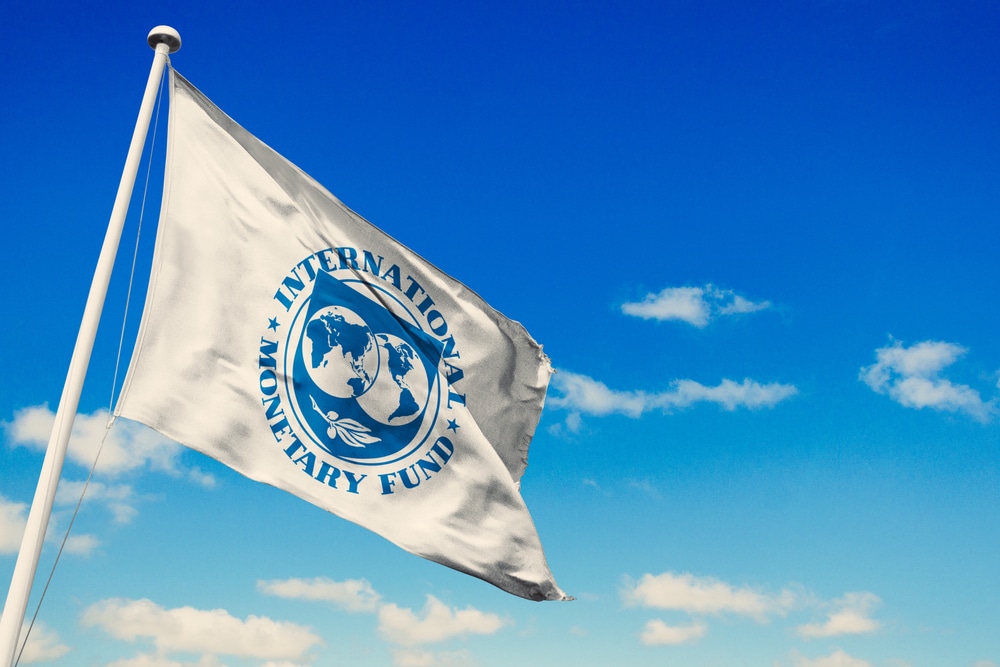 International Monetary Fund (IMF) Admits Cryptocurrency Bans are Ineffective
Currently, the IMF claims banning cryptos might not be the most effective strategy following claims that nations need to consider it.
The IMF is altering its stance regarding cryptocurrency following suggestions that other nations need to ban crypto. The financial agency believes that the strategy was wrong.
IMF Supporting Properly-Regulated Approach to Handle Cryptocurrency
On Thursday, a report released by IMF Economist analyzed the Caribbean's and Latin America's use of cryptocurrency.
Acceptance has differed across the region, with nations such as El Salvador being more willing to adopt the technology while others are more concerned about the risks involved.
According to the report, the economists embraced a position nearer to cryptocurrency adoption. Additionally, they maintained a properly-regulated model.
IMF acknowledges that jurisdictions with crypto-specific regulations are winning the global race for crypto innovation and talent. An illustration of this is the swarm of applications witnessed across European Union following the approval of Markets in Crypto Assets (MiCA).
IMF Ditches Calls for Crypto Ban, Considers the Prohibitive Approach Ineffective
The economists concluded that the approach might be ineffective in the long run despite a few nations prohibiting crypto assets owing to the risks involved. This is a quick change from the International Monetary Fund that, just months before, published a report claiming that nations need to consider a cryptocurrency ban.
A few directors held the perspective. However, the agreement further leaned towards the need to have improved regulation instead of a ban.
Ban Crypto Threatening to Erode Financial Stability
Kristalina Georgieva, IMF's managing director, claimed that prohibiting crypto should not be disregarded if they pose significant dangers to financial stability.
In an interview with Bloomberg, she stated that they favor the regulation of the digital money world. She also claimed that the move is a significant priority for the agency, the Bank for International Settlements, and the Financial Stability Board (FSB).
IMF Considers Cryptocurrencies Beneficial to Solve Unique Challenges in Latin America
According to yesterday's report, the financial agency claimed that cryptocurrency provided several benefits to those who adopted it.
For instance, it provided protection against macroeconomic uncertainty, ensured quicker payments, improved financial inclusion, and other benefits. The economists also assessed present interventions in Latin America to create central bank digital currencies (CBDCs).
Latin America Countries Advance in Implementing CBDCs
The region's officials received an IMF survey indicating that 50 percent of respondents considered institutional and retail CBDC choices. Further, what they witnessed in CBDCs was a means of enhancing resilience across communities susceptible to natural disasters and developing a means to increase financial inclusions in the more isolated places.
The IMF wrote that despite most nations in Latin America being in the research phase for central bank digital currencies, others have moved to the experimental phase. Brazil, the region's economic capital, is the biggest, and since 2020, it has been investigating a CBDC and intends to unveil one in 2024.
IMF Admits Bitcoin Still Poses Challenge to Integrate for Nationwide Use as Payment
The International Monetary Fund also highlighted challenges in including cryptocurrencies in their economies. In May, Argentina's central bank stopped crypto by prohibiting payment platforms from providing it to clients nationwide.
Despite El Salvador granting legal tender to Bitcoin to set transactions, the financial agency established that there were challenges in making it more widely utilized. 
Editorial credit: rafapress / Shutterstock.com