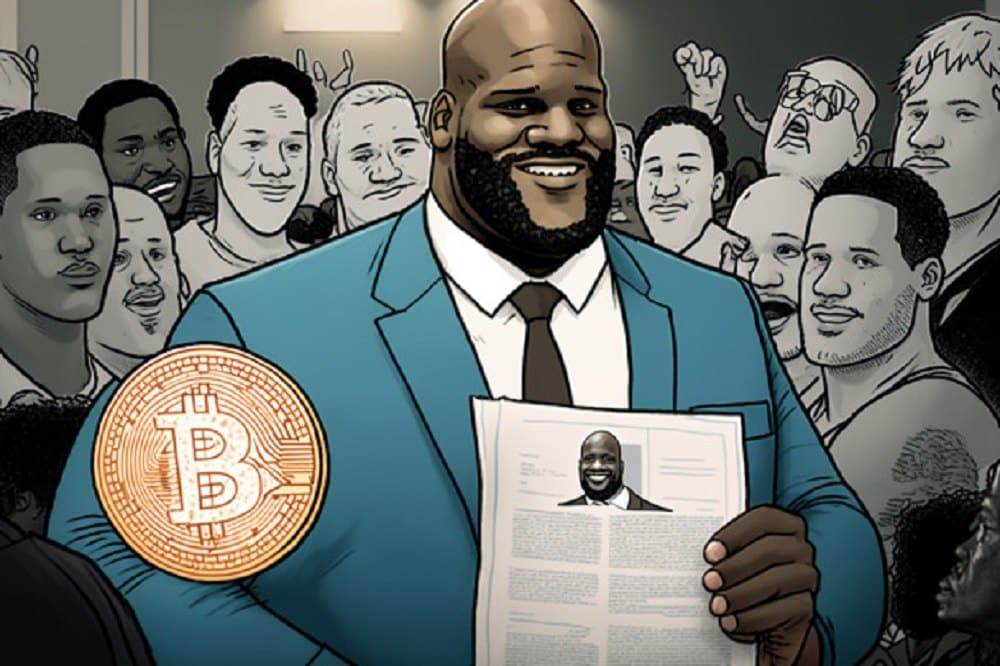 Shaquille O'Neal Finally Served with a Summons in the FTX Class Action Lawsuit
Key Insights:
After a Florida court rejected electronic service, Shaquille O'Neal was given a class action lawsuit summons against FTX's Sam Bankman-Fried.
After three months of evasion, Shaq was served outside his Atlanta home by the Moskowitz Law Firm, representing FTX victims.
The billion-dollar complaint also implicated Kevin O'Leary and Tom Brady, who promoted Bankman-Fried's bankrupt crypto exchange.
The plaintiffs' legal representatives in a class action lawsuit against Sam Bankman-Fried, the founder of FTX, have successfully served a summons to Shaquille O'Neal, the popular basketball player. This development occurred a week after a Florida judge denied the option of serving the summons to O'Neal electronically due to his role as a spokesperson for the now-defunct crypto exchange.
FTX victims seek recourse
Earlier today, The Moskowitz Law Firm updated on Twitter that they had served Shaquille O'Neal, a spokesperson for the bankrupt crypto exchange FTX, outside his residence in Atlanta, Georgia. The law firm represents thousands of FTX victims who suffered losses due to the exchange's collapse. The billion-dollar lawsuit also mentions other celebrity spokespeople, such as Kevin O'Leary from Shark Tank and Tom Brady from the NFL, who promoted and supported the exchange's founder, Sam Bankman-Fried.
The legal company claims that Shaquille O'Neal has been evading their efforts to serve him the summons, despite many attempts being made. The NBA star has been evading the firm's process servers for the last three months. These individuals have attempted to deliver the legal complaint to the NBA star, such as waiting outside his apartment and the TNT Studios in Atlanta. However, the NBA star has been able to elude these individuals. Despite their efforts, however, they have yet to be successful.
Shaq's social media battle
The attorneys also said they sought to communicate with Shaquille O'Neal via social media platforms, including Twitter and Instagram, by commenting on the player's posts. They claimed that their efforts to serve him were recorded on tape by the surveillance cameras at his home. They instructed him not to delete or destroy the security recordings since they were essential evidence for the case they were filing.
Shaquille O'Neal has attempted to clear his name by declaring that he has never believed in Bitcoin. To explain his stance: "Even though a lot of people assume that I was involved, all I was a paid spokesperson for a commercial."