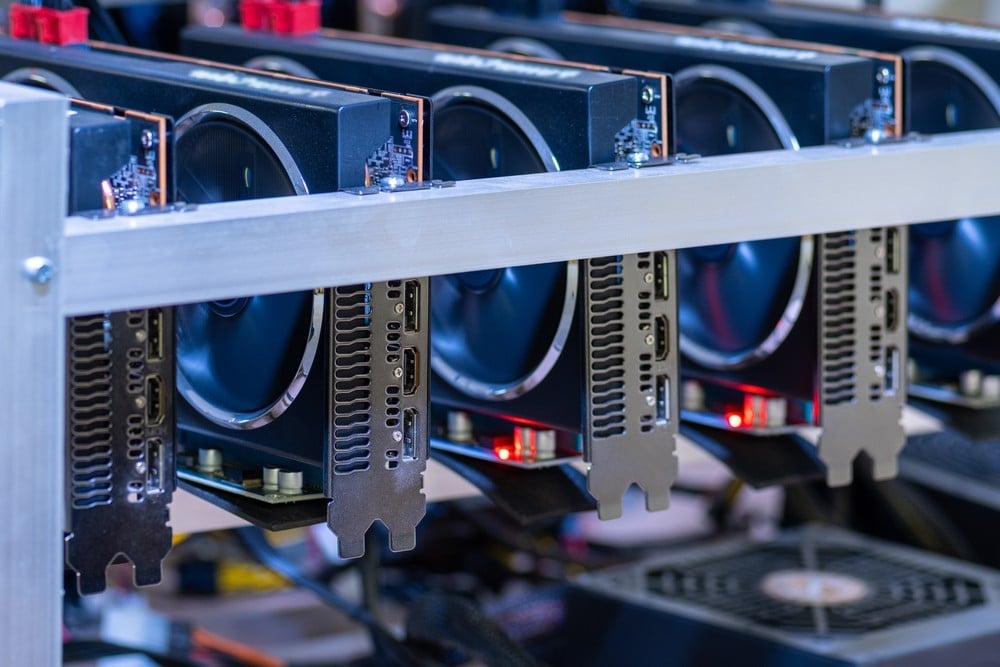 Nvidia Says Crypto Adds No Value to Society Despite Earning From Mining
Nvidia, a computer hardware manufacturer, has generated substantial revenue from the crypto mining sector in recent years. However, the company's (CTO) Chief Technology Officer, Michael Kagan, now claims that crypto doesn't bring any value to society.
According to The Guardian's report released yesterday, Nvidia is currently looking to serve players in the AI (Artificial Intelligence) industry rather than crypto miners. Kagan says that the firm is shifting to AI because crypto has collapsed.
But the CTO's claims could be far from the truth, considering that the top two cryptocurrencies by market valuation, Bitcoin and Ethereum, have gained significantly in recent months. BTC surged 17.4% in the past 28 days, and ETH rose 7.5% during the same period.
In addition, the nascent Web3 gaming space has also grabbed the attention of prominent venture capitalists, with game developer Jungle raising over $6.5 million two weeks ago to build an NFT-powered game. But still, Kagan does not think the crypto industry has merit.
Nvidia's Relationship With Crypto Miners
Nvidia has had a mixed relationship with crypto miners. Before Ethereum migrated to the Proof-of-Stake mechanism last September, the demand for powerful GPUs was high since Ethereum miners employed them in facilitating transactions on the network. As a result, the prices of these precious commodities skyrocketed, making them unaffordable for gamers.
In an effort to keep crypto miners away, the company attempted to impose hashrate limitations on the GPUs, but hackers found a way to bypass those restrictions. Nvidia was forced to release Nvidia Cmp Hx, a product designed specifically for crypto miners.
At the time, the company's revenue surged 205%. Nvidia admitted that the increase was driven by the high demand for GPUs intended for crypto mining. That said, despite the recent dislike for crypto, the firm has benefited substantially from the industry.
SEC Charges Nvidia
Last May, the US Securities and Exchange Commission demanded Nvidia pay $5.5 million in penalty fees for its failure to disclose that the success of its gaming GPUs was primarily fueled by increased demand from crypto miners.