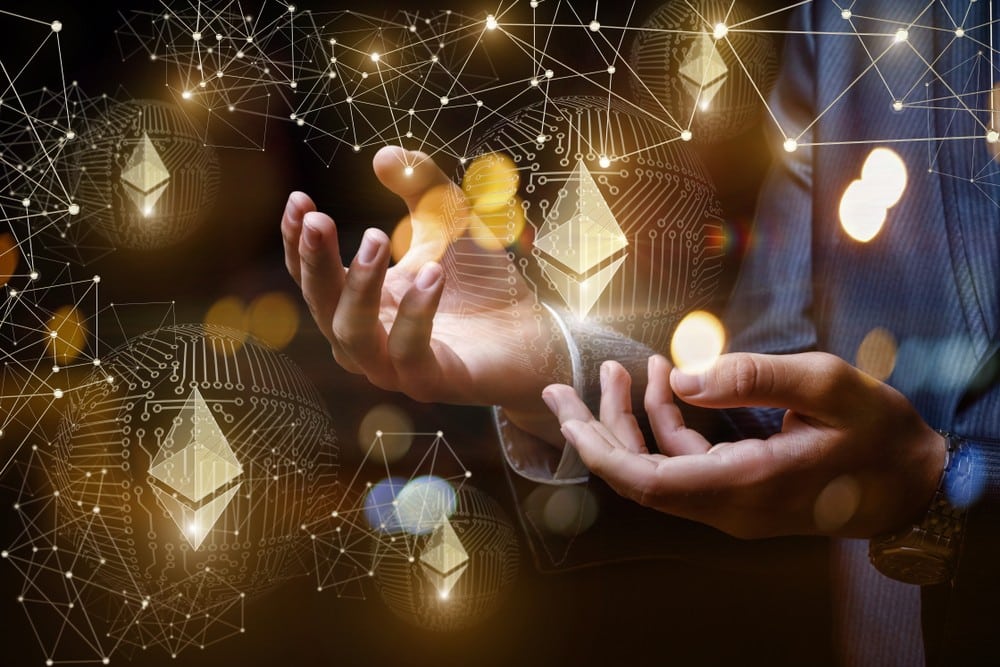 Ethereum Foundation Loses Funds Following MEV Bot Attack
Ethereum Foundation was attacked by MEV bots. The attack affected Uniswap V3 leading to loss of $9,101. Ethereum blockchain the second biggest by market cap was hit by a sandwich attack that affected the non-profit organization.
Recent data projections indicate that incidents of sandwich attacks have increased in the blockchain sector. Crypto firms lost an aggregate of $1.3 million during the last 30 days on Ethereum network.
A data report informed that MEV bot ending in 6B40 attacked Ethereum network siphoning away $4,060 in ETH tokens after accounting for the cost. MEV bots are used for miner-extraction value for blockchain transactions.
Blockchain analysts identified the attack and protected that the attack was followed by a sales transaction initiated by Ethereum Foundation to sell 1.7K ETH through Uniswap V3. The foundation is said to be opting for exchanging the ETH reserve for 2.738 USDC coin through the decentralized exchange.
Reports indicated swapping tokens through various tokens ranging from WETH, aUSDC, ETH, USDC, aWETH, and variable WETH. The attackers swapped tokens through various options to secure profits. The cybersecurity reports on the incident suggest that MEV bot generated around 5.616 ETH in revenue from the attack.
Ethereum Foundation Lost $9k in Bot Attack
MEV bot created 5.616 ETH with token swaps and retained 3.111 ETH after cost deductions. ETH spot price was set at $1,600-$1618 range at the time of attack meaning that attacker make a profit of $9,101 tokens and a net profit of $4060.
As a result, Ethereum Foundation lost $9,101 in funds as a result of the attack. However, Ethereum Foundation holds around 240.68 ETH, 49,700 DAI, 10,000 ARB, and 3.238 million in USDC making a total of $3.687 million in funds.
Sandwich attacks have become a common occurrence during the last few weeks as per analysis report by Eigenphi. Within the last 24 hours, around 85 sandwich attacks were launched against various entities leading to a loss of $22.9k for investors. During the last 7 days, more than 20.4K investors have been affected by these attacks.
The total number of attacks is estimated to be around 123 who have siphoned $239.4K from these attacks. Meanwhile, attackers gained $1.38 million in the last 30 days using sandwich attacks. BSC chain is the second most affected blockchain accounting for losses of $497.4k during the last month.
Hackers Steal 234 ETH from Friend.Tech
A scammer managed to siphon off 234 ETH tokens stolen from Friend.Tech using SIM card manipulation. The same hacker stole around 109 ETH in an earlier attack. The hacker got away with $385,000 in Ethereum during the last 24 hours.
The incident was reported by blockchain analyst ZachXBT on X. He posted on 5 October that unidentified person stole 234 ETH within 24 hours. The attack was directed towards four Friend.Tech account holders.
However, all the ETH stolen in the attack was traced back to the same wallet belonging to one attacker. According to the personal account of an affected investor, they changed their SIM card but the hacker was able to trace it and switch it to iPhone SE.
Earlier this week, Friend.Tech users suffered from similar attacks. The affected investors reported that their wallets were drained using SIM swapping or phishing attacks. As a result around 109 ETH have been stolen from investors thus far. Friend.Tech has announced new security features for their investors that allow them to enable 2-factor verification method for private chat rooms to avoid SIM swap attacks.