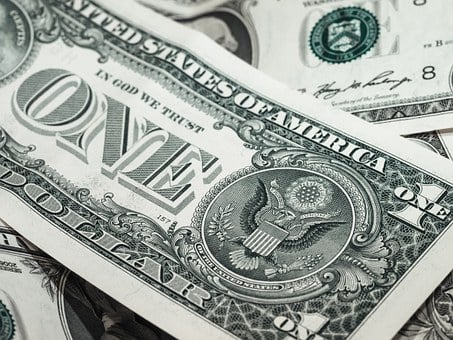 Covid-19 Delta Variant Sentiments Supports Dollar as it Rises Above One-Week Low
On the 25th of August, the greenback began to trade above its one-week low. This occurred amidst the increasing fear for the new Delta variant of the coronavirus resulting in a delay in the recovery of the global economy. Since the approval of the Pfizer Covid-19 vaccine by the United States Food and Drug Administration, the global markets risk appetite has seen great improvement. This move could advance the United States inoculations.
A top infectious disease expert, Dr Anthony Fauci, mentioned in a statement on Tuesday that by early next year, the Covid-19 in the U.S would be under control. On Wednesday, the dollar index moved up 0.1% to 93.019. This was after its decline to 92.804 on Tuesday, since August 17. The dollar rallied up until the beginning of the new week, as it hit a high of 93.734 on Friday. This was based on the increasing concerns of the Delta Variant on the economy. The signal on tapering of stimulus given by the Feds has also affected the dollar index.
Delta's Impact on Dollar's Index
Vasileios Gkionakis mentioned that there has been a bit of fear in the growth, style and sector rotation. This has given an obvious boost to the dollar as a result of its safe-haven status. According to Vasileios trading is still going to trade in ranges in the short term with an upside bias. As a result of the Delta's impact, all expectations are that Jerome Powell will reveal a timeline for tapering on his upcoming annual symposium on Friday.
Head of G10 FX, Valentin Marinov mentioned that there were expectations that Powell would strike a balance between touting the recent recovery of the U.S economy and the challenges ahead. Still on this, he mentioned that in his opinion any dollar underperformance after the Jackson Hole could show a buying opportunity ahead of the key U.S data release expected next week. In addition, positive surprises from the non-farm payrolls could put QE taper back among the main FX market drivers.
Dollar Pairs
Paired with the safe-haven currency, Yen, the dollar gained 0.2% to reach 109.89 yen. Paired against the Euro, the dollar rose 0.15% higher to $1.1739 still close to its low of $1.17655. The Australian dollar dipped by 0.08% to $0.7251 after a high of 0.7271 and the Sterling traded at a low 0.1% to $1.3716 after increasing to $1.37475 on Tuesday.