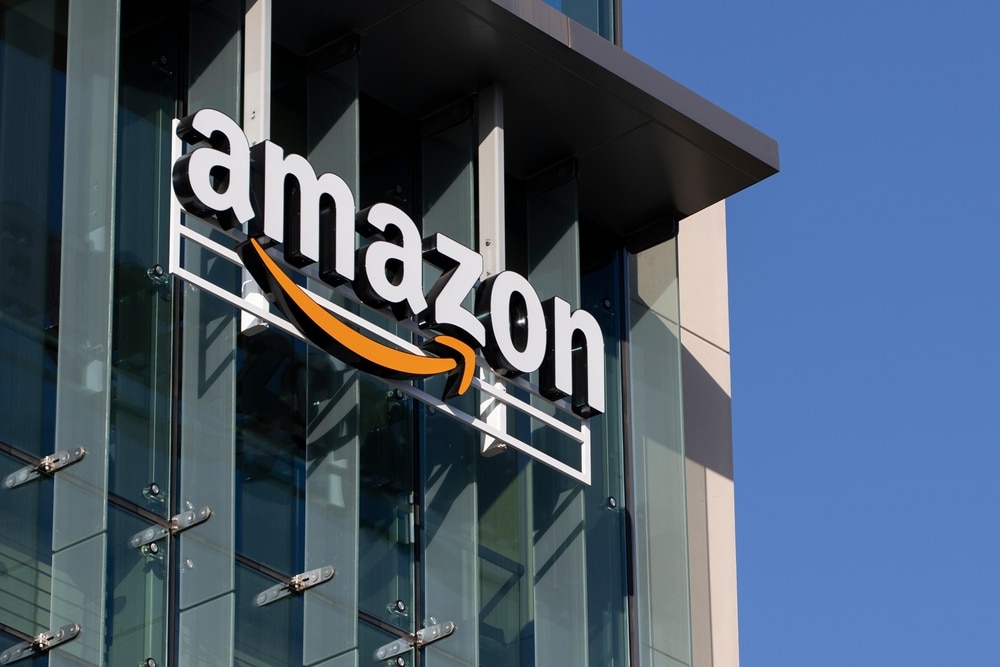 Amazon Explains Utilization of Client Conversations to Train its Artificial Intelligence
An Amazon representative stressed that the firm permits clients to pull out of disclosing information to the e-commerce giant.
Amid a rising artificial intelligence (AI) feud, Amazon, an e-commerce giant, is strengthening its push into AI. However, there has been scrutiny concerning the amount of client data being utilized to develop its large language model (LLM).
Amazon Introducing Generative AI to Alexa and Smart Home Devices
During a live event last week, the firm claimed that generative artificial intelligence technology would be introduced to Alexa and smart home gadgets. Since then, a TV interview has evoked concerns regarding the data used to train Alexa's AI. According to a Tuesday report, using user chats as training data was a revelation or new practice, which an Amazon representative disproved.
The debate emerged after David Limp, the company's Senior Vice President of Devices and Services, appeared in a question-and-answer segment on television. He asserted that people would offer their chats and voice data for Amazon's LLM training reasons.
Amazon Executive Addresses Minsinterpreted Pronouncement Regarding Use of Clients' Data
However, a representative disclosed that the report misinterpreted Limp's comments. They claimed that Amazon has always been confident that using real-world requests to train Alexa is critical to providing an experience to clients that is tailored and correct and continuously improving. However, the firm promotes collaboration by offering clients control over whether their voice recordings are utilized to enhance the service. Additionally, the firm respects its client preferences when training its models.
Amazon claimed an imminent AI-driven Alexa update will bring more natural voice transactions, including smart home functions and real-time news. After going live, United States Echo users can say, 'Alexa, let's chat' to test the new artificial intelligence features. Further, the tell-tell blue ring light will indicate when Alexa is listening.
Amazon Downplays Allegations of Alexa Use in Eavesdropping Voice Commands
In 2019, Amazon was in a tight spot following reports that human contractors were eavesdropping on Alexa user voice commands' recordings. At that time, the firm claimed this was implemented to enhance 'speech recognition as well as natural language understanding models.' It also disclosed how users could pull out, analyze, and erase the recordings that the system stored.
Since OpenAI's ChatGPT's introduction in November, technology companies have been competing to create the most innovative and least costly generative artificial intelligence tools for mass markets. On Monday, Amazon publicized a $4B investment in Anthropic, an OpenAI competitor behind Claude AI.
LLMs that form the systems behind generative AI are trained on big datasets acquired from different sources, which include the internet. Last week, the firm's Devices & Services event showcased all Alexa's new artificial intelligence features. Amazon stated it intends to personalize Alexa to each client's needs and is focusing on its internal models to train its artificial intelligence.
Artificial Intelligence Firms Embroiled in Data Safety Concerns
Artificial intelligence creators are currently contending with rising scrutiny regarding privacy, training practices, and data safety for their quickly increasing user base. Last week, numerous famous authors joined the Authors Guild in a lawsuit against OpenAI. They asserted copyright violation for using their work in their chatbot.
Amazon's representative restated the firm's dedication to user privacy. Via an email, they added that the Alexa experience has been designed to safeguard client's confidentiality and grant them control over their experience. Clients can still access the same strong group of privacy controls and tools that enhance the control of their Alexa experience. This also includes the capability to analyze and erase voice recordings.
The fear of missing out on AI technology has seen tech companies led by Microsoft, Samsung, and IBM confirm throwing their hats behind training AI systems. While Amazon is not an exemption, its executives are urging for cautious development of safe AI products. It is exciting to monitor how it will attain personalized AI model without compromising user data.
Editorial credit: Tada Images / Shutterstock.com