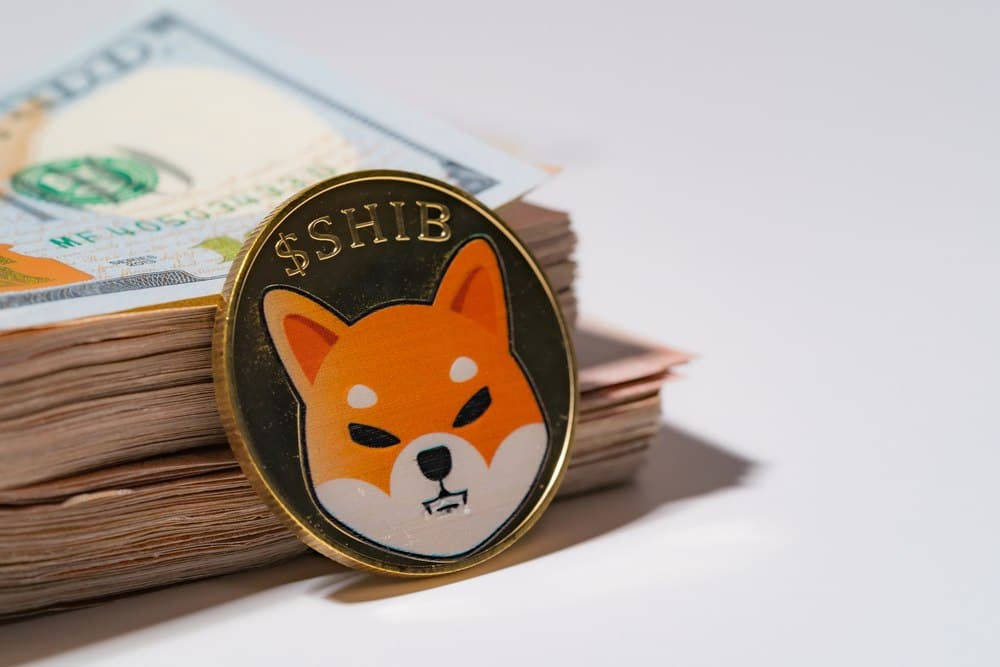 Shiba Inu (SHIB) Soars as Wallet Burns Millions: 10,109% Increase in Burn Rate
com Boosts Shiba Inu Burn Rate
Will SHIB Finally Hit $1
Views of Influencer David Gokhshtein
A Ground Breaking Solution for Connecting Blockchains
The burn rate of Shiba Inu (SHIB) has experienced a drastic increase of 10,109% over the past 24 hours to an eater wallet. Shibburn on Twitter on Wednesday morning reported that in the past 24 hours, from Tuesday the 7th, a total of $20,929,491 SHIB tokens were burned.
The circulation of burn occurs using three specific wallets, such as two inactive wallets with inaccessible keys and tokens sent to Genesis address (Black Hole, eater, burner) which results in a reduction in the overall supply and circulation. Furthermore, the burn is a sudden spike since SHIB has a small number of tokens in circulation, 205,000; this led to a high increase in the burn rate.
Crpto.com Boosts Shiba Inu Burn Rate
Crypto.com, a Singapore-based cryptocurrency exchange, made a massive burn of SHIB tokens on Tuesday through four transactions aimed at reducing Shiba Inu tokens circulating supply. According to data from Etherscan.io, 19,400,000 SHIB were moved to a dead wallet from the Crypto.com wallet on February 7.
Will SHIB Finally Hit $1
SHIB continues to garner significant attention from investors as we near the launch of Shibarium beta, whose launch is imminent to occur on February 14, Valentine's Day. Shiba Inu is a significant part of many investors, accounting for 16% of the top 5000 ETH whales, except stablecoins.
These 5000 whales own a total of 52.03 trillion SHIB, valued at $733.1 million. Other combining factors besides the two leaders to the question of whether the SHIB price will skyrocket and equal $1. According to experts, Shiba Inu can reach $0.01, claiming that $1 is a high target with little chance this year.
SHIB's price soared by 2% in the last 24 hours, with its price trading at $0.00001417 at the time of this report. The token hit the highest value of $0.00001448 and the lowest value of $0.00001423 in the past 24 hours.
Views of Influencer David Gokhshtein
David Gokhshtein, a crypto enthusiast and the founder of Gokhstein Media, whose scope is mainly on crypto events and news, has expressed on Twitter that he is considering purchasing the meme coins again.
He already has invested in vast amounts of Shiba Inu (SHIB) and Dogecoin (DOGE) meme coins. In his recent tweet last year, he stated that SHIB's price would skyrocket in the next Bull Run, which we are witnessing. David also believes that SHIB is the pacesetter in the meme coins industry, as when it moves, the other meme coins follow suit.
During the weekend, Gokhshtein told his followers that the performance of SHIB has been better than Bitcoin's this year as SHIB's prices have skyrocketed. However, the opinions provided by David Gokhshtein should be different from investment advice since the value of SHIB can be highly volatile and thus has significant risks.
A Ground Breaking Solution for Connecting Blockchains
The inability to connect various blockchains at the base layer has hindered the development and growth of decentralized technology, which results in insecure cross-chain and slow and expensive transactions. These problems led to Layer One X introducing technology that enables the communication between EVM and Non-EVM blockchains without using a centralized intermediary.
This Innovation provides a fully decentralized solution for Web3 service which allows the transfer of data, tokens, and values across chains with decentralized consensus validation of standard information. The decentralized interoperability will create opportunities for financial services and dAPP growth and offer low fees, fast speed, and secure transactions.