Micro Units Development & Refinance Agency Ltd. (MUDRA) is a new organization established by Government of India to implement funding to the non-corporate, non-farm division income-producing activities of micro and small enterprises whose credit requirements are below ₹10 Lakh.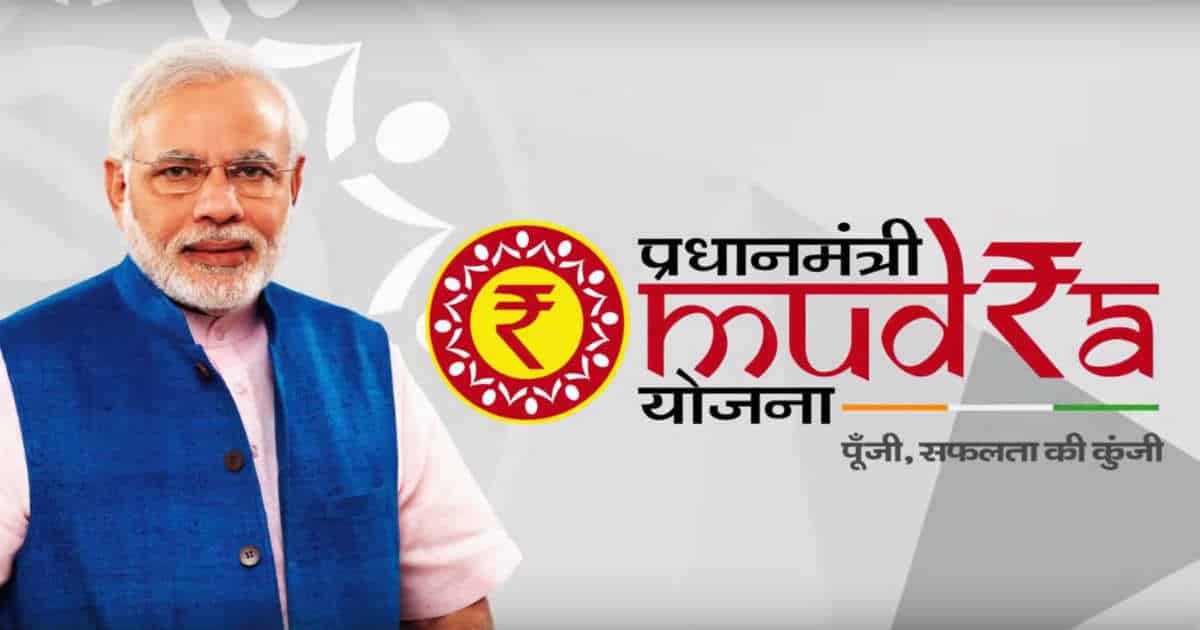 The PMMY scheme was started in April 2015. The scheme's goal is to refinance collateral-free loans proffered by the lenders to poor borrowers. This scheme has a corpus of Rs 20,000 crore, under which banks and nonbanking institutions can lend between 50,000 and Rs 10 lakh to small businesspeople. Mudra's unique characteristics comprise of a Mudra Card too, which authorizes way to Working Capital through ATMs and Card Machines
Following the aegis of Pradhan Mantri MUDRA Yojana (PMMY), MUDRA has designed three outcomes i.e. 'Shishu', 'Kishore' and 'Tarun' which are categorized on the basis of the stage of growth, maturity and funding requirements of the beneficiary micro unit. These schemes comprise loan amounts as below
Shishu – comprising loans up to ₹50,000
Kishore – including loans above ₹50,000 and till ₹5,00,000
Tarun – comprising loans above ₹5,00,000 and till ₹10,00,000
The MUDRA Bank would fundamentally be liable for
Setting up policy guidelines for micro/small enterprise funding business
Enrolment of MFI (Micro-Finance Institutions) entities
Regulation of MFI actualities
Accreditation /evaluation of MFI
Placing up efficient and reliable financing practices to ward off indebtedness and assure precise client security principles and techniques of recovery
Development of regulated set of contracts (agreements) administering the last mile lending to micro/small companies
Promoting appropriate technology resolutions for the last mile
Forming and administering a Credit Guarantee system for rendering guarantees to the loans which are being continued to microenterprises
Designing a conventional architecture of Last Mile Credit Distribution to micro-businesses below the scheme of Pradhan Mantri Mudra Yojana
All Non-Corporate Small Business Segment (NCSBS) including proprietorship or partnership organizations operating as small production blocks, service sector blocks, shopkeepers, repair shops, machine operators, fruits/vegetable vendors, truck supervisors, food-service units, small enterprises, food processors and others in rural and urban regions, are fit for support under Mudra.
Bank branches would expedite loans under Mudra scheme as per customer conditions. Loans under this scheme are collateral-free loans.
According to the scheme, Mudra Loans could be availed of the following,
Vehicle loan – Car loan, Two-wheeler loan, and commercial vehicle loan
Business Installment Loan (BIL)- Loan for working capital demand, purchasing plant and machinations, refurbishing offices etc.
Business Loans Group Loans (BLG) and Rural Business Credit (RBC) – under this the banks would allow Drop line overdraft/Overdraft facility/Working capital loans
Key facts about Pradhan Mantri Mudra Yojana
Consents currently hold at Rs. 1,80,087 crore with closing data still anticipated from many of the smaller non-banking institutions.
Of this sum, Rs. 1,23,000 crore was granted by banks while non-banking institutions granted about Rs. 57,000 crore.
Data accumulated so far intimates that the total number of borrowers this year was over 4 crores, out of which over 70% comprised women borrowers.
Approximately 20% of the borrowers were from the Scheduled Caste Category, 5% from the Scheduled Tribe Category, while Other Backward Classes (OBC) accounted for around 35% of the borrowers.