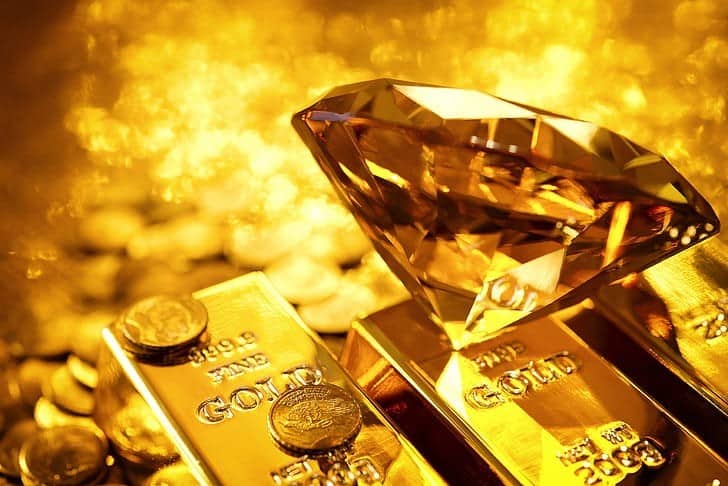 Gold Rises Above Weak US Dollar
After hitting a high of $1836.90 with a corresponding low of about $1810.90, the gold prices closed at $1833.70. On Friday the gold prices saw a rise after remaining under consolidation for the previous four sessions. Amid the slower than expected US job growth in August, gild reached a high level on Friday after rising more than 1%. 
Slow Job Growth
The slower than expected US job growth in August weighed down on the US dollar and this caused doubts to arise on the tapering timeline by the FEDs. Last Friday, the US dollar index measuring the dollar against six major currencies remained in a declined state for the 6th consecutive session. Concurrently, the US Treasury Yields rose and reached 1.336%.
Following the anticipated data on labor from the US, which came short of expectations and indicated that the US employers added about 235,000 jobs in August and this is less than one third of the forecast which was 733,000. This data was as a result of the continued fight with the rising spread of the Delta variant of the coronavirus cases. The state did not meet the hopes of investors and pushed the Feds to give a specific timeline for tapering. 
Data on Gold
Following the data, at 17:30 GMT, the good average hourly earning from August rose to 0.6% against the projected 0.3%. This gave support to the US dollar taking the further gains in gold prices. Against the corrected 733K, the Non-farm Employment Change saw a decline to 235K and this pushed gold prices higher as it weighed upon the US dollar. 
The Unemployment Rate for August remained flat with the forecast at 5.2%. At 18;45 GMT, final service PMI came in line with forecast of 55.0 and at 19:00 GMT, the ISM services PMI remained unchanged from the expected 61.7. 
Tapering Timeline
According to Jerome Powell, the timeline for tapering is to be guided by job growth and the progress of the economy from the pandemic. Despite this, the NFO data released on Friday indicated that job figures have decreased as a result of the pandemic.  This led to the rise in gold prices.
Also, the increasing strength of the Euro against the US dollar has kept it lower and added to the gains on gold. There is also the potential for more sustained Eurozone inflation and declining stimulus from the ECB. Also adding pressure on the US dollar and pushing the gold prices above the resistance level of $1,818. The precious metal GOLD is still consolidating in a wide trading range between 1,833 and 1,823. The bullish trend continued to rule the market on Monday.