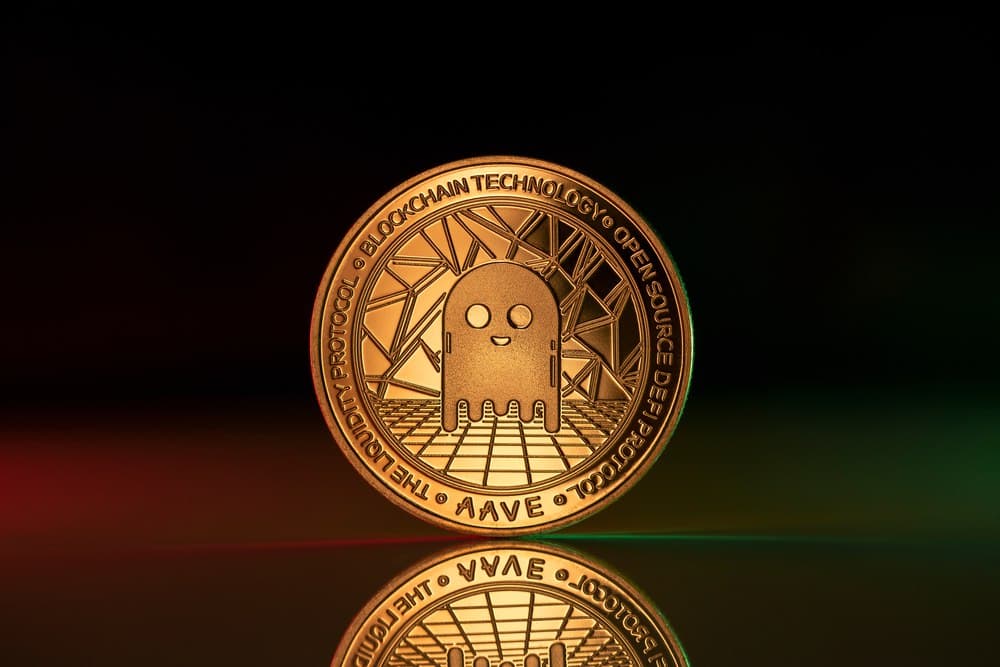 AAVE Price Loses 7% Despite V3's Authorization to Install on Ethereum
Tuesday saw AAVE price dipping to $80 following the failure to beat the resistance region at $88.
The latest proposal will enable Aave to install V3 on the leading DeFi network globally.
Ethereum remains Aave's top market, explaining the deployment of V3 on the network rather than upgrading V2.
Aave has dominated the decentralized finance industry for a while, even emerging as the top DeFi network at one moment. Though Aave lost 77.89% of TVL (total value locked), it remains the leading lending network globally. Its many iterations (the recent one being V3) contribute to that tale.
Aave V3 Deploys on Ethereum
Aave's recent governance proposal had the protocol proposing its 3rd iteration on the leading platform Ethereum. Approving the move will activate Aave V3's ETH pool and launch/list seven pre-authorized coins on the network, including AAVE, LINK, DAI, and USDC.
Since its March 2022 launch, Aave's 3rd iteration has enjoyed deployment on different platforms, including Avalanche, Arbitrum, Optimism, and Polygon. Meanwhile, the move to launch on ETH almost one year later might have surfaced to eliminate potential bugs within V3.
That's because Ethereum remains the leading market as far as lending & borrowing are concerned. On that front, Aave exhibits a $4.5 billion total value locked. The governance approval voting is underway with a 100% authorization rate, and passing it will welcome V3 on the Ethereum network on 27 January.
With Ethereum being their leading market, Aave enthusiasts preferred deploying a new V3 version rather than a V2 pool upgrade. That will enhance compatibility between V3 pools and lower complexity.
AAVE Price Not Agreeing
Surprisingly, AAVE's price didn't respond positively to the latest development, with the alternative coin losing 7.5% yesterday. While writing this analysis, AAVE traded near $80 despite the latest upside that saw it nearly breaching the closest resistance of $88.
Nonetheless, that doesn't imply an end of the token's rally, as the price dip did not materialize from a bearish influence. The downward emerged as a cooldown after AAVE's approximately 70% surge. Therefore, bounce-backs from the $77 support barrier after the coin settles will increase uptick chances.
That would support AAVE to re-challenge the immediate $88 resistance. That can push the alternative coin high toward $96. Meantime, flipping this mark into support remains vital for the alt, as only that can clear any challenge toward the other obstacle at $103.
However, extending the cooldown into a correction might mean surrendering the support zone of $77. That would trigger more dips toward $69 before navigating $67. Further, weakening will call for slides toward the crucial footing at $58. Meanwhile, a 24hr candle close under this area will annul the bullish stance and all gains AAVE recorded over the past three weeks.