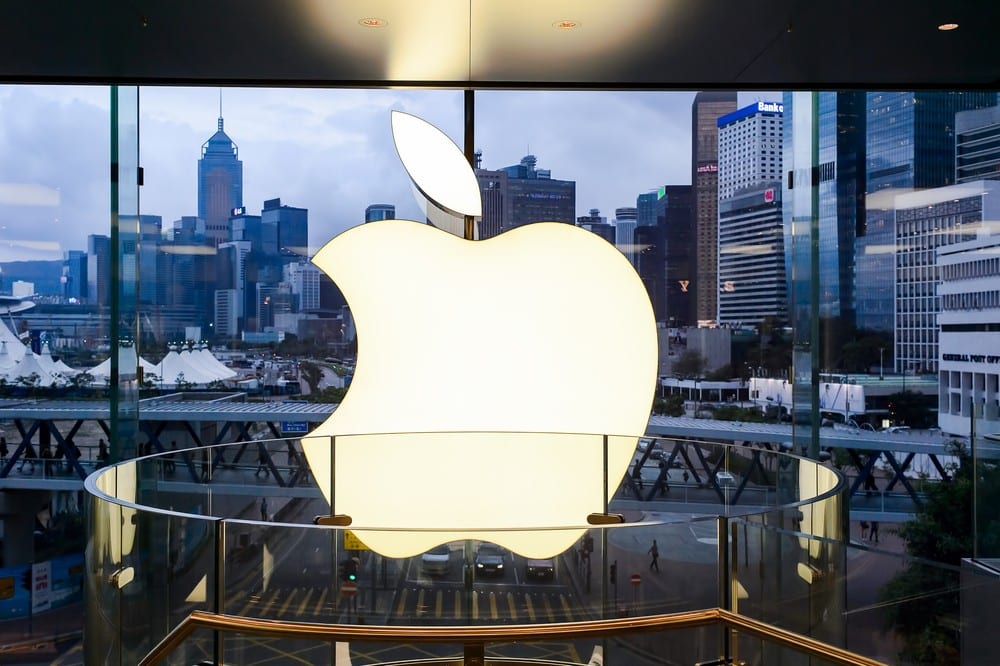 US-made Chips will Help Apple Inc. End Reliance on Asian Sources
Apple Inc. is set to reduce reliance on Asian-made chips upon completing the Arizona production plant. While addressing an internal meeting with the German local engineering and retail team, chief executive Tim Cook revealed Apple's imminent decision to purchase made-in-US chips upon completing the Arizona plant. 
The disclosure made during Cook's Europe tour, accompanied by retail and human resources head Deirdre O'Brien and services chief Eddy Cue, illustrated that Apple would similarly expand the chips sourced from the region.
TSMC Factory in Arizona
Cook remarks appear to acknowledge the Taiwan Semiconductor Manufacturing Co (TSMC) plant under construction in Arizona. The plant is poised to enable the Taiwanese manufacturer increase chip production in the US. The remarks prompted TSMC shares to rise by 1.46% a day to 487TWD after the Tuesday 7.9% surge following Berkshire Hathaway Inc. publicly disclosing its stake. Similarly, Apple Inc. share price is up 1.19% to 150.04 USD. 
Coincidentally, Intel Corp. is set to complete its Arizona plant in early 2024. Nevertheless, Intel is unlikely to resume supplying chips to Apple after the latter preferred in-house components. Unlike TSMC, Intel hardly manufactures components designed by other companies.  
TSMC's entry into Arizona leverages the US commitment to allocate $50 billion in incentives under the Chips and Science Act program to expand semiconductor manufacturing. Previously, the iPhone maker sourced processors from Taiwan-based TSMC plants. Cook dismissed the strategic positioning, given the reliance on Taiwan to supply 60% of world processors. Bringing production to Arizona marks a strategic repositioning since processors are critical constituents of every Apple product. 
Arizona Plant Suitability to Apple Inc. Needs
Cook's remarks raise concerns over Arizona's suitability to Apple's future requirements of advancing to 3-nanometer chips. Doubts arise from TSMC's suggestion of producing 20000 5-nanometer chips. However, the Taiwanese chipmaker could adjust the production as the exclusive Apple-designed chips manufacturer. Alternatively, the Arizona plant could supply the less complex components. 
While Apple Inc. relies on China and Asian countries for final device assembly, it still sources domestically for several components. Particularly, Apple has in the past declared selling Mac Pro fully assembled from the Texas plant.  
Apple's growth in Germany has attracted the attention of TSMC, reported by Bloomberg News of holding discussions of its plans to establish a chip plant. Besides, Apple Inc. has already assembled a team of local engineers tasked with replacing Qualcomm Inc. components. The complementary effort by Apple in Europe alongside the Arizona plant will significantly reorient chip production and market share away from Asia.
Sorbis / Shutterstock.com