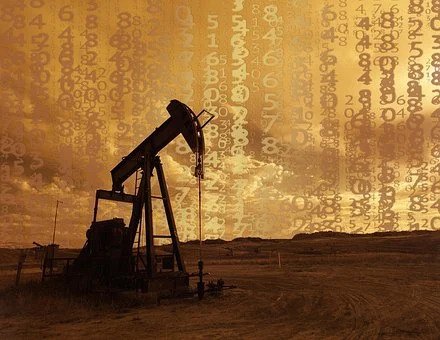 U.S. Shale Oil Output Set to Rise to New Heights
The Energy Information Administration's (EIA) announced on Monday that the US shale oil's output is predicted to grow to 8.1 million bpd in September, this would be its highest output since April 2020. This report follows the recent boost in the Permian Basin, where crude oil output is predicted to rise to 49,000 barrels per day (bpd).
Permian Oil Output
The Permian Basin oil output is predicted to reach 4.8 million bpd in September which would be the highest bpd it has produced since March 2020. While production in Eagle Ford in South Texas is predicted to slip by 5,000 bpd to 1.05 million barrels per day. The Bakken Basin in North Dakota is expected to decrease by about 1,000 bpd to 1.14 million bpd. Drilling activity is currently on the increase in the US as the prices of oil rebound from the decline they went through last year. 
The Independent Oil and Gas Service reports a growth of 58% with 192 more oil wells drilled so far this year. In this report, there are 31 new completed oil wells across Kansas, all but one of them in Western Kansas, including three in Barton County, one in Ellis County and one in Russell County.
According to Baker Hughes' report released on Friday, ten additional active oil rigs have been built nationwide. In New Mexico, we have four rigs. Texas, three and North Dakota just two rigs. Making the total number of U.S. oil rigs 397. This is the highest since April 2020 and also an increase from the 172 oil rigs last year. Following a statement from Enverus, the number of rigs that are still active and performing rose by 8 to 575 last week, most of this increase was in Appalachia and the Permian Basin.
Gas Output
The total gas output is predicted to rise by 0.16 billion cubic feet per day (bcfd) to reach 86.1 billion cubic feet per day (bcfd) as reported by the EIA. In Appalachia, the largest shale gas basin, its gas output is predicted to rise by less than. 0.1 bcfd to reach 34.4 (bcfd) by September. Prominent oil and gas companies in Europe are taking several actions to keep their investors' minds at bay concerning their profits. Royal Dutch Shell surprised its investors last week by boosting its dividend by 40%. TotalEnergies also promised to deflect about 40% of its surplus cash to stock repurchases. This is a big turnaround for these companies as up until now their focus was on paying down debts and strengthening their balance sheet after the pandemic and price decline.