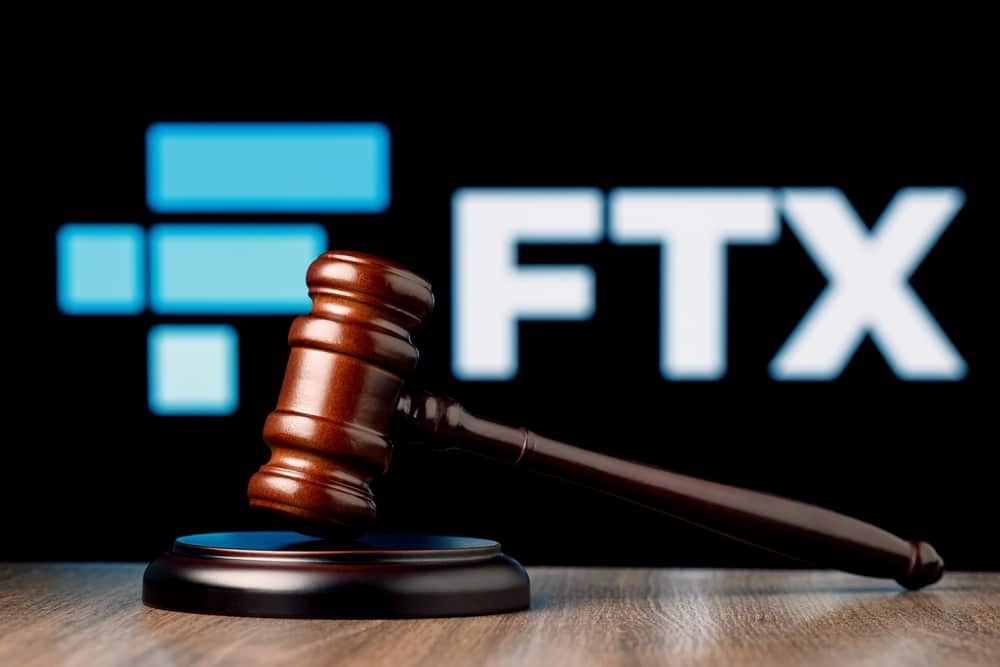 Sam Bankman-Fried's Parents Sued by FTX Bankruptcy Estate Alleging Embezzlement of Millions
The legal act aims to retrieve millions of dollars in supposedly misused funds from the parents of FTX's ex-chief executive officer.
FTX's insolvency estate has initiated legal action against Barbara Fried and Joseph Bankman, Sam Bankman-Fried's (SBF's) parents. Sam is the founder of the fallen crypto exchange, and the estate seeks to reclaim 'millions of dollars that the couple unscrupulously transferred and misused.'
Bankman-Fried's Used Influence to Secure Funding and Enrich Themselves
FTX's debtors and Alameda Research, its associated entity, referred to the defendants as Bankman and Fried, aiming to reclaim damages associated with fiduciary duties violations and other suspected misbehavior.
The 63-page court filing submitted on Monday with the United States Bankruptcy Court for the District of Delaware showed that as SBF's parents, the two took advantage of their influence and access within FTX to enrich themselves, both directly and indirectly. Additionally, they did this deliberately at the debtors' expense in the Chapter 11 cases and their creditors.
SBF and persons linked to FTX are accused of misappropriating billions of dollars from client funds, supposedly making it one of the most significant fraud cases in the history of the United States. The FTX founder is getting ready for a trial in October and is facing numerous criminal charges, which include money laundering and fraud. So far, he has pleaded not guilty.
FTX's 'Family Business' Portray Falsifications and Misconduct Culture
The documents offered an understanding of Bankman's utilization of the phrase 'family business.' Mainly, he utilized it to refer to the FTX Group from as early as 2018. According to the filing, even amid the FTX Group facing bankruptcy, Bankman and Fried kept making significant profits from the supposed 'family business.'
The filing read that Bankman played a critical role in promoting the falsifications and gross misconduct culture. In addition, he aided in covering up claims that would have revealed the fraud linked to insiders at FTX. The filing also showed that Bankman and Fried took millions of dollars from the FTX Group for individual benefits and preferred pet causes.
In February last year, Bankman and Fried, professors at Stanford Law School, allegedly obtained an expensive 30000 square-foot property in the Bahamas called the 'Old Fort Bay' or 'Blue Water'. According to the court filing, the acquisition's overall cash payment was almost $90M, including fees and taxes. Further, debtors funded this acquisition, and the two contributed nothing.
The charge also claimed that Bankman arrogantly asserted to be an early investor in Alameda, FTX Group's trading arm. According to insiders, it was utilized to embezzle client and investor funds amounting to billions of dollars.
Besides, the filing revealed Bankman's receipt of unearned 'presents' and real estate worth millions of dollars, hotel stays amounting to $1200 per night, and travels on privately chartered planes. In addition, it reveals his appearance in a Super Bowl commercial advert with Larry David, Seinfeld's writer. All this happened amid the FTX Group facing imminent collapse.
BankmanFried's Parents Approved Millions of Dollars in Donation
The court filing also accused Joseph Bankman and Barbara Fried of approving tens of millions of dollars in charitable and political donations, which included contributions to Stanford University. According to the lawsuit, the grants 'were apparently made to increase Fried's and Bankman's social and professional status and FTX Group's expense.
The filing added that the control and influence of Bankman and Fried over FTX Group funds increased as the FTX Group went deeper into bankruptcy. Criminal indictment details show that previous civil lawsuits, reports filed and provided by the insolvency estates, and falsified profits were some of the reasons behind FTX Group's exponential growth and alleged accomplishment.
The complainants claim that the practices entailed placing several dollars in wildly hypothetical and unhedged bets in crypto assets and frantic investment in several indiscreet 'undertakings,' paid for via blended and embezzled funds.