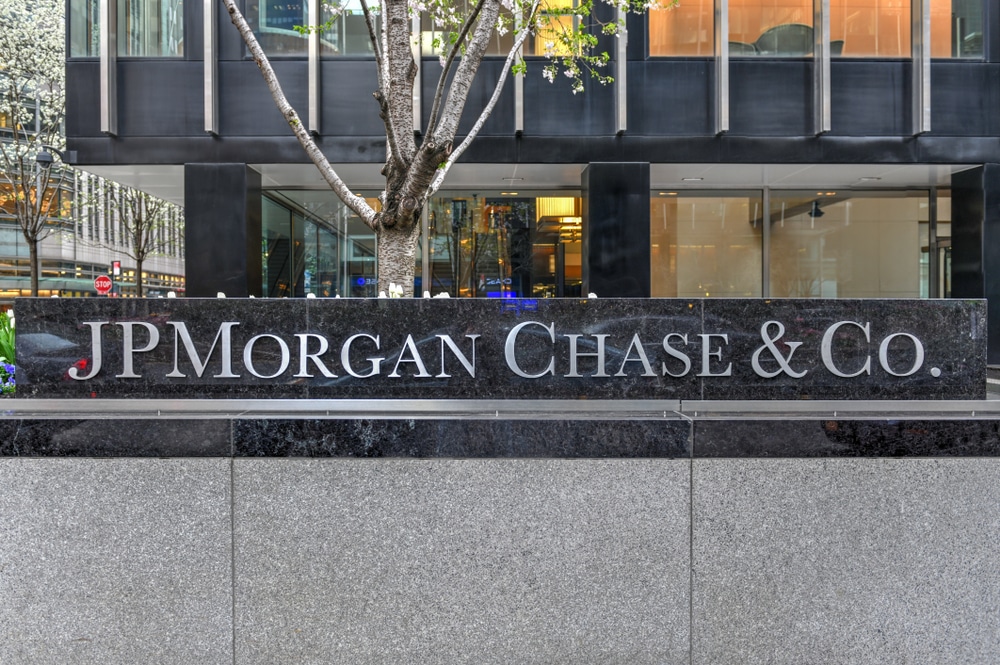 JP Morgan Patents Finance-themed Chatbot, IndexGPT
In its recent disclosure, the American financial giant JPMorgan Chase confirmed seeking a trademark application for its chatbot. The finance-themed bot identified as IndexGPT is set to offer financial advice on monetary matters, securities, and investments.
JPMorgan Chase Applies for IndexGPT Trademark
In its May 11 application, JPMorgan Chase is seeking approval for trademark rights from the US Patent Trademark Office. The application portrays the chatbot usage advertising and marketing services. Besides, the finance-themed chatbot would offer investment advice, online financial data, and an index of securities values.
In a letter to the shareholders in April, JPMorgan Chase chief executive Jamie Dimon confessed that artificial intelligence would propel feeding raw material data to facilitate its future success.
The letter informed the shareholders of the urgency to integrate new technologies into its products. He observed that one could not overstate the importance of AI-powered technologies to JPMorgan Chase.
JP Morgan February Survey Supports AI Integration in Financial Systems
In the February survey, JP Morgan illustrated that over half of the institutional traders in the study acknowledged the superior influence of AI and machine learning. As such, the participants admitted that AI is set to transform future trading activities by 2026.
The letter echoes the findings of the February survey in its quest to leverage artificial intelligence in bolstering financial systems. JPMorgan Chase is assembling a team of data scientists, managers, and machine learning engineers.
JPMorgan Assembles 2000 Workforce for AI Project
JPMorgan is assembling a dedicated team with a workforce to exceed 2000 as it seeks to enforce AI capabilities. Besides, the US company admits it is inextricably connected with cloud-based systems for its digital, private, and public capabilities.
Dimon demonstrated that the emergence of AI techniques is set to bolster the capabilities of native cloud-based. Faster and cheaper approaches are achievable by utilizing AI-powered developer tools.
Financial Companies in Arms Race-Like Rush to Embrace AI
The revelation of IndexGPT by JPMorgan Chase aligns with the confession by Berkshire Hathaway chief executive Warren Buffett that companies would soon rush to usher in AI. The US investor indicated that the introduction of ChatGPT by OpenAI in November and GPT-4 later in March triggered an arms race-like approach by companies.
The development of IndexGPT affirms the desire of the financial industry players to embrace AI in processing statistical data. The interest in AI prompted UK-based artificial intelligence engineer Mayo Oshin to propose developing a bot identified as Buffet. The bot will major in analyzing large financial documents.
The AI integration into the mainstream would likely attract louder voices, with more executives warning against the emergence of unregulated AI. Regulators' and governments' delay in formulating AI-specific rules would translate to irreversible destruction.
In a Thursday, May 25 discussion panel, Microsoft President Brad Smith petitioned the US government to embrace quick action to regulate artificial intelligence.
Editorial credit: Felix Lipov / Shutterstock.com