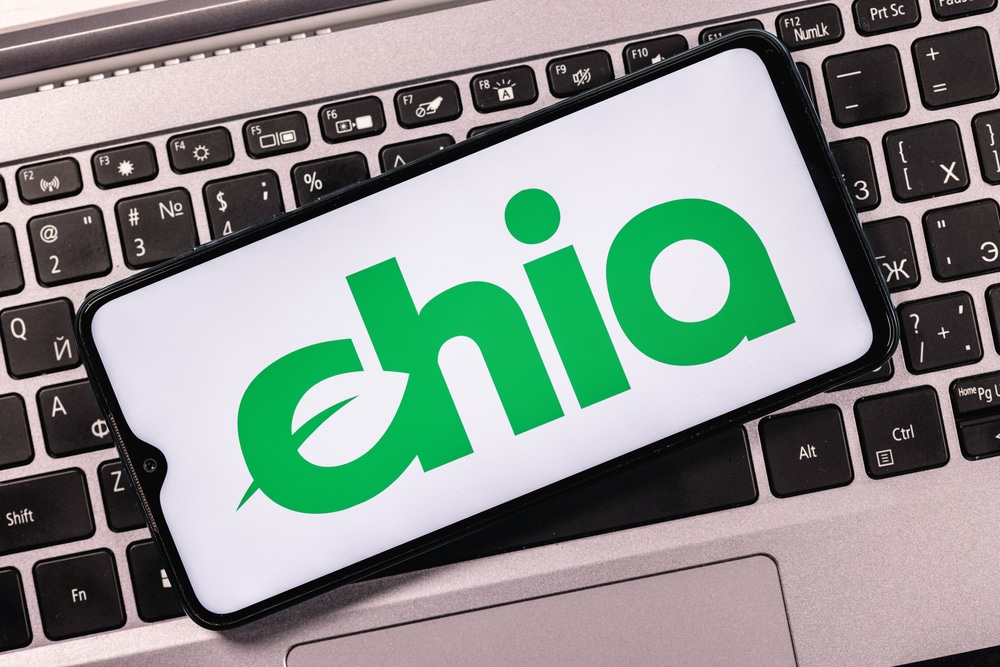 Chia Capability to Challenge for NFT Gaming Space
The Chia network is seeking a gaming push via a card-battler platform for demos with a game expert leading the change. Blockchain networks, for instance, Solana, Avalanche, and Polygon are some platforms upon which the Web3 game sector is realizing remarkable growth, including the newly-introduced Chia. Chia is a major platform one does not find on the list, but this might change very soon.
Chia Experiments With its CODE Model for Games
Recently, Chia revealed its intentions to go public and last week; the network introduced the Chia Open Digital Economy (CODE) model. This is a critical tool and infrastructure made to power applications and games using interoperable assets.
Besides this initiative, the blockchain sought to introduce a ChiaTCG on May 19 to support all nonfungible tokens (NFTs) presently on Chia and convert them into playable cards.Richard Tsao who is the lead meterverse executive is tasked with the gaming push. For twenty years, he has worked for gaming industry giants, for instance, Microsoft, Ubisoft, and Riot Games.
Further, Tsao revealed that while at Riot Games, he identified the necessity of an open ecosystem hosting tradable assets that players exercise ownership rights. He also stated that he was unsuccessful despite efforts to replicate the concept.
Chia Integrating Blockchain Network in Supporting Games
Tsao attributes this to the failure to grasp the idea at a big studio containing ecosystems of assets. Finally, he settled at Chia and sought to integrate it into the blockchain network to support games effectively.
Braham Cohen, the BitTorrent protocol's inventor, developed Chia. It utilizes a special consensus mechanism called 'proof of space and time.' Besides, it is protected by users' storage space, thus eliminating the need to utilize high-end computers and high energy as other platforms such as Bitcoin.
Chia Enhancing Peer-based Swaps by Integrating NFT Token
Tsao believes that Chia's gaming plan has more advantages relative to the offers extended by rival blockchains. Particularly, pairing Chia's Offers and the NFT1 token standard enhances peer-to-peer swaps with little reliance on a smart contract in the middle or marketplace. In addition, Tsao believes it is a version that makes it a meaningful differentiator.
Nevertheless, it is critical to note that Chia's gaming plans are in the early stages. For instance, the proof-of-concept game demo is still in the initial steps. Before the year ends, Chia intends to announce a white release and conclude code to enhance future game interoperability.
Leveraging Proof-of-Concept to Support Non-fungible Tokens
In addition, creating an 'abstraction layer' aims to ease the building of games on the network. Tsao stated that AChiaTCG's attributes, such as being generic and having proof-of-concept make it easy to support all NFTs on the network. Tsao also stated that it offers all communities and projects an equal opportunity to view how their assets can function. AChiaTCG provides a cooperative experience involving two players as the critical beginning point for creators.
For years, some NFT trading card games founded on ethereum have been online, for instance, Skyweaver and Gods Unchained. Further, some previously mentioned blockchain platforms contain several live games, and others in the pipeline.
Chia-based NFT Market Taking Shape in Readiness to Rival Solana and Ethereum
Chia's NFT market began taking shape last year, making it smaller than other platforms such as Solana and Ethereum. As such, it is several steps behind. However, Richard Tsao claims that developers will like its infrastructure and the network's capability to unlock real functionality surrounding the interoperability premise. Despite the latter always being an impossibility in Web3 gaming, there is a belief that change will occur.
Tsao claims that rather than game developers, they are excellent technology developers intending to witness the creation of metaverse gaming. As such, it will be critical to collaborate with skilled game developers to offer the technology. 
Editorial credit: Sergei Elagin / Shutterstock.com