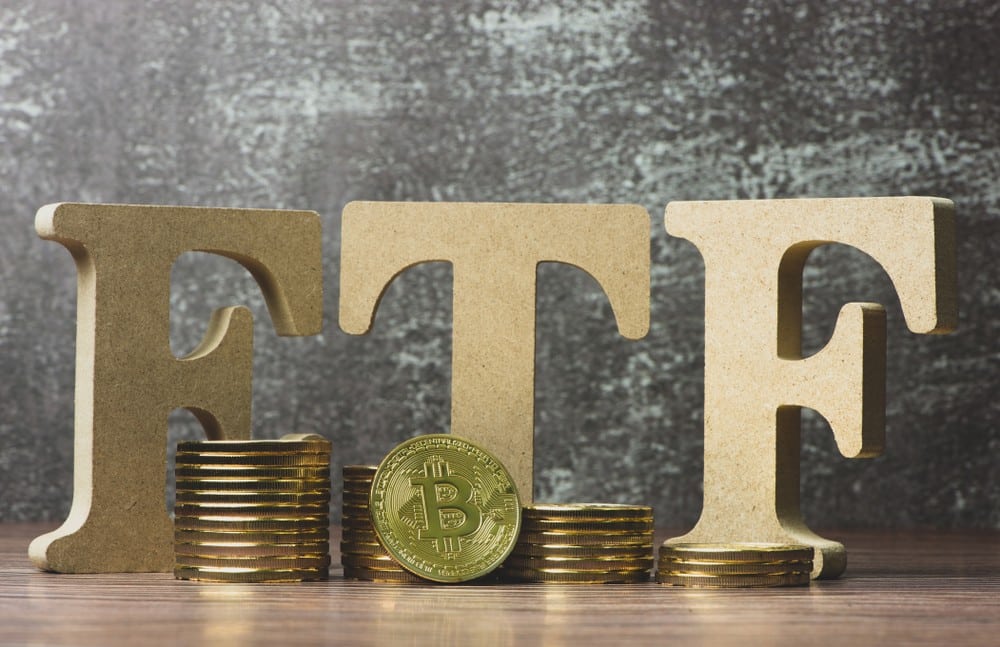 US SEC Approves First Bitcoin Exchange-Traded Fund (ETF)
SEC approved a short Bitcoin Strategy ETF application under the ticker BITI back in June last year. This is the first ETF to short Bitcoin and experienced considerable profits since its inception. Between its debut in June to July, the short Bitcoin ETF exposure increased by 300 percent.
This ETF was listed at the same time when Bitcoin prices hit an all-time low of $17,600. The applicant of short Bitcoin ETF namely ProShares also continued their appeal for years before their product got a green light from SEC officials.
This ETF was approved with a view to allow considerable investment into the crypto markets. The estimated investment potential of short Bitcoin ETF was projected to be in billions of dollars.
Talking about the matter, market analyst Anthony Pompliano told CNBC that Bitcoin ETF can be a game-changer for Bitcoin markets and the financial markets at large. He retained that the Bitcoin ETF is going to offer a simpler trading option for commercial and retail investors.
Another facet of Bitcoin ETFs is that they can bring more regulatory alignment and security into Bitcoin. Bitcoin ETF is a product that shortens the gap between traditional financial investors and digital trading realm.
Bitcoin ETFs are a way for investors to gain exposure into the flagship cryptocurrency without dealing with intricacies of securing and transacting them directly. At the same time, the ETP for Bitcoin will allow investors to track Bitcoin prices and deal with them on the stock market.
In this manner, traditional investment giants such as Wall Street and others who have refrained from crypto investments could be encouraged to add it in their portfolios. The main skepticism for traditional investors with virtual currencies is their technical complexity and massive volatility as per media reports.
At the same time, the same reports also postulate that ETFs can ensure billions of dollars of inflows into the crypto sector. As per Pompliano, ETPs will open investment floodgates. He retained that the flooding of institutional money is going to bring stability and add a lot of credibility into the markets.
SEC Withholds Spot Bitcoin ETF Approval
SEC has waged war on crypto by bringing a slew of unregistered securities laws and issuing a list of cryptocurrencies crossed as potential security laws violations.
On the other hand, the agency has also continued to push back against approval of Bitcoin spot ETFs while granting approval to futures and short ETPs for the same. SEC officials have cited potential of risks associated with the largely unregulated crypto markets.
However, courts, legislators, and key crypto companies have pointed out time and again the lack of well-defined crypto regulatory infrastructure. Senator Cynthia Lummis has criticized SEC for taking the regulation by enforcement approach towards the crypto market.
Meanwhile, GBTC one of the biggest Bitcoin Trust in the world has also pursued legal action against the federal agency for delaying approval of its application to change the trust into spot Bitcoin ETF.  SEC is yet to approve the first ever Bitcoin spot ETF in USA.
On this account, Grayscale executive has maintained that the approval of Bitcoin spot ETF is a matter of time alone. He retained that there is question about whether the agency is going to approve Bitcoin ETF application or not.