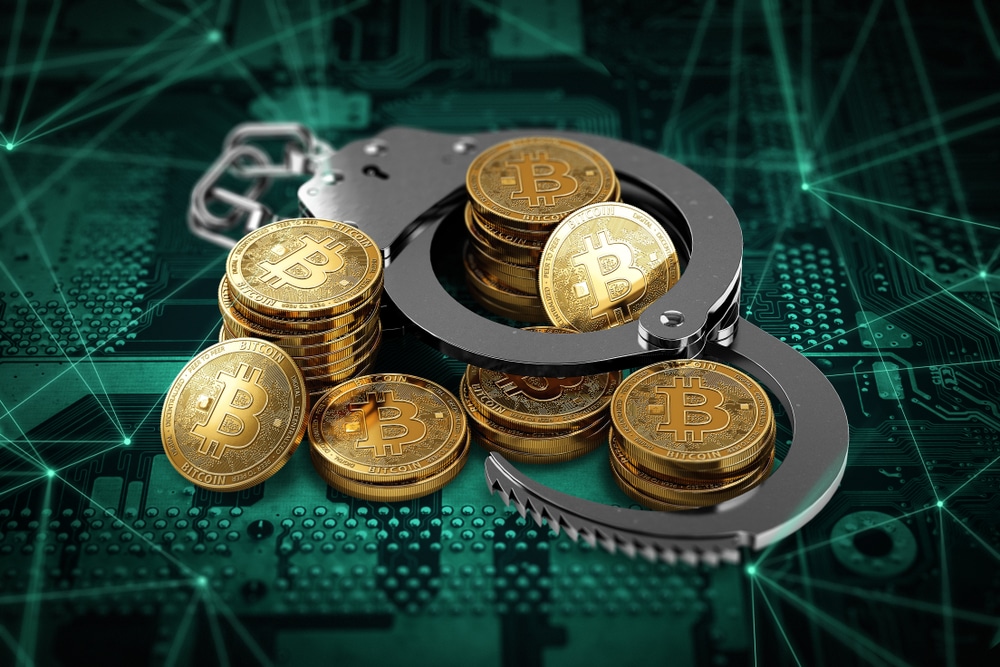 US Justice Department to Double its Crypto Staff to Combat Crypto-Related Crimes
Department of Justice (DOJ) has decided to join forces with the SEC in their pushback against the cryptocurrency market. Senior Justice Official Nicole Argentieri has claimed that with more resources and leverage at their disposal, the firm will be able to accomplish a lot more.
The officials of the DOJ have maintained that they are going to recruit more workforce and increase the investigation budget to crack down on crypto-related crimes. The event is reminiscent of the time when SEC Chief Gary Gensler asked for a budget extension at Congress to bring more crypto-related lawsuits earlier this year.
DOJ has put together a new unit that is focused on investigating crypto entities. The agency intends to hire more prosecutors that will serve under the leadership of Eun Young Choi. Choi is taking over the position from his predecessor namely Claudia Quiroz.
Thus far, DOJ has brought noteworthy cases against crypto firms such as Bitzlato and also played a part in bringing charges against the Binance exchange.
DOJ officials have expressed an interest in hiring more prosecutors to work at The National Cryptocurrency Enforcement Team or NCET. The unit has the aim to detect and prevent cryptocurrency-related crimes. NCET is a special criminal division at DOJ that will also cover computer-related matters.
Choi has told the media that in the meantime, Argentieri is now serving as the head of NCET with immediate effect. She maintained that Argentieri will work on upscaling the skillset and investigative stature of his team. She also claimed that access to computer-based crime investigations and intellectual property section will increase the scope of their research.
It is important to mention that NCET was a special crimes unit that was put together by DOJ in 2021 as a defense against cyber criminals, terrorists, and other threat actors. The unit has been active in the cryptocurrency market for two years looking every which way to detect and investigate any wrongdoings.
Since September 2022, DOJ has increased its efforts against crypto crimes founding a new unit named Digital Asset Coordinators Network. Only two months later the catastrophic demise of FTX took place.
Former prosecutor, Ari Redbord who is currently working at blockchain analytics firm TRM maintained that DOJ is planning for a war on the digital battleground where wars take place on blockchain networks.
Former Federal Prosecutor Says Every Federal Agent Needs to Understand Crypto Cases
Redbord has asserted that the future is going to be a battlefield taking place on the digital front. Therefore, he emphasized the importance for every federal agent and prosecutor to comprehend crypto-related cases.
The Department of Justice has made important progress recently in their crypto investigation efforts by arresting the head of cryptocurrency exchange Bitzalo namely Anatoly Legkodymov. As per DOJ officials, the case is tied to the Dark web and facilitates ransomware attacks.
On the other hand, there are also reports concerning the involvement of the DOJ against Binance. It is important to note that SEC has brought a barrage of cases against Binance Exchange and its CEO.
Media reports suggest that DOJ has supplemented a lot of prosecution support to provide SEC.  On this account, the popular CEO of Binance Exchange is also facing money-laundering charges. Such reports have affected Binance exchange to the extent that the firm has decided to part ways with many employees.
Meanwhile, Binance CEO CZ has remained confident and maintained that while some team members have departed, it is business as usual.