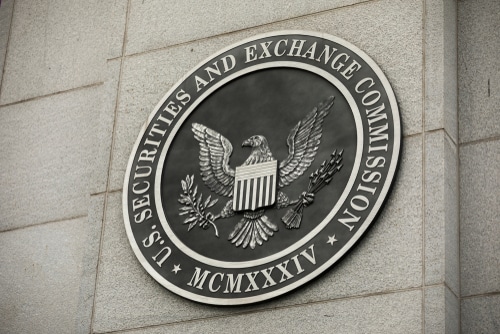 Senator Lummis Criticizes SEC Policies Towards Crypto
Senator Cynthia Lummis of Wyoming has expressed her displeasure with the recent actions taken by the Securities and Exchange Commission (SEC) against the crypto industry.
She said that she did not agree with how the regulatory body handled things and made it pretty clear that she was concerned about the SEC's strong steps, such as suing large businesses like Coinbase and Binance.
Staff Accounting Bulletin
She likewise said that she was concerned about other SEC actions. Her interest was piqued by a regulation known as "Staff Accounting Bulletin 121," which was published in March of 2022. This rule says that banks that hold their customers' cryptocurrency assets must list those assets on their balance sheets.
According to the guideline, purchasers are also required to be informed of the potential dangers associated with the storage of these assets. According to the Government Accountability Office (GAO), the Securities and Exchange Commission (SEC) ought to have gotten authorization from Congress before implementing this policy change.
Because Senator Lummis believes that it demonstrates how far the SEC has gone with its authority, he is doing everything in his power to prevent the adoption of this policy as a legal requirement.
She is going to work hard over the next few weeks to get support for her ideas in both the Senate and the House of Representatives. According to Lummis, the notification can portend unfavourable outcomes for clients in the event that a corporation that stores digital assets goes out of business.
Lummis is a participant in a number of government projects that aim to clarify the regulations governing the operation of Bitcoin businesses. She not only speaks out against some things the SEC does, but she also actively takes part in these problems.
Together with Senator Kirsten Gillibrand, she worked on a complete crypto bill that sets rules for how the business should use crypto. Lummis is hopeful that the legislation will be approved in the early part of 2024, and she is not opposed to the concept that certain features may be added following parliamentary initiatives.
The section of Lummis' measure that addresses financing for terrorist organisations has been included into the National Defence Authorization Act (NDAA), which is the spending plan for the military industry that the Senate is now considering. This particular piece of legislation is now being discussed in depth with the House of Representatives in an effort to reach a consensus.
Because Lummis emphasises how crucial these constraints are, some representatives are worried that organisations like Hamas are utilising cryptocurrencies to fund acts that are considered to be terroristic.
Proposed Crypto Regulatory Framework
Another thing that Senator Lummis indicated was that he agreed with the framework for cryptocurrencies that is being developed by the House Financial Services Committee under the leadership of Patrick McHenry.
It is sufficient in her eyes that both governmental entities have made headway towards establishing a clear set of standards for doing business using Bitcoin. A significant number of members of Congress, including Representatives Wiley Nickel and Patrick McHenry, have also voiced their disapproval of the manner in which the SEC handled the contentious accounting report.
In a similar vein, they voiced their worry about the effects that the investigation would have on the availability of digital assets in the future.