MultiMillion (MMM) is ERC20 crypto based on the ETH network.
MMM has its ATH price at $0.74, while its lowest point remains at $0.002.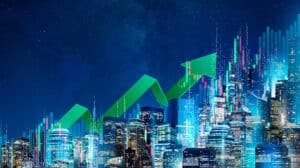 Today's data by Coinmarketcap shows the top three gainers over the past 24 hours. Foldgory gained the most, surging more than 1,300%, MultiMillion following with over 268% as TouchCon closed the top three rank with 222% gains.
Crypto interest across the globe seems to increase. MultiMillion ($MMM) is among the new token registering impressive rallies in the current crypto market. The decentralized cryptocurrency has its price pegging $0.002 as its supply stands at 10,000,000 tokens.
Meanwhile, $MMM runs on Ethereum's blockchain, protected by multiple computers globally. Moreover, the token can serve for both transacting and a store of wealth.
Besides that, MMM can house fractional transactions, making the token suitable for microtransactions.
MultiMillion Market Status
For now, MMM recorded its highest value on 25 July at $0.74. Meanwhile, the crypto dipped to the record lows of $0.02 on 12 August.
Coinmarketcap reports that MMM trades at $0.081 at the moment. With its 12-Hr trading volume at $1,327,620 and ranking 2nd among the highest gainers with its 1,381 holders.
Besides its currency gains, MMM sees surges in its usage and recognition as a digital asset. Such actions see the token's value growing. For instance, $MMM had attractive price movements recently, surging over 244% within the past 24 hours.
Launched on 18 July this year, the project achieved Coinmarketcap and CoinGecko listing. For now, the crypto has a chance to register substantial gains.
MMM Price Prediction
Predicting MMM's price might be challenging since it's a new project in the financial space. However, recent developments support that the token will rally higher. Moreover, the crypto ranking second might attract market players. Remember, research is paramount as far as crypto investments are concerned. When buying MultiMillion tokens, users agree that they aren't buying an investment or security contract.
Though MMM is a community-supported DeFi Ecosystem and not a registered cryptocurrency asset, it ensures that users comply with local regulations and laws before purchasing the token.
For now, $MMM will need community support and the broader market back to sustains its highs.
Stay around for more crypto updates.