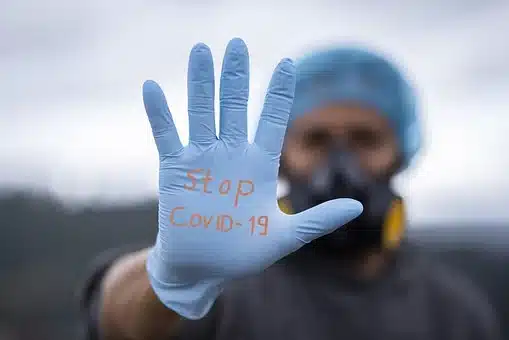 WTI Falls To $74.00/Barrel As A Result Of South Africa's Covid-19 Mutation Worries
Crude oil marketplaces have taken a beating on the last trading day of the week, with front-month WTI futures moving at $74.00, a more than $4.00, or nearly 5.0% decline on the day.
The price of WTI has recovered significantly from previous session lows at $72.75, when losses were about 7.0%, or more than $5.0, at the time.
Risk Appetite Has Been Hammered
The general perception of risk has deteriorated significantly, with global stocks under intense selling strain, risk-sensitive exchange rates, and industrial commodities all suffering.
While relatively secure assets such as sovereign bonds, safe-haven currencies, and precious metals have surged in value.
Market players have been selling risky assets in response to the latest news of a freshly identified COVID-19 strain in South Africa.
The variant's genome has been analyzed, and it appears to be the most developed version of COVID-19 yet, with as many as 32 spike protein modifications, according to the results of the investigation.
Per the preliminary statistics on its distribution, it appears to be fast outcompeting the delta strain in South Africa.
Several members of the scientific community and public health experts are concerned that the new variant may be able to overcome immunity gained from previous natural infection or inoculation, a concern that is currently supported by anecdotal data.
Travel Limitations Have A Negative Impact On The Oil Industry
As a result of the alarm bells going off in South Africa concerning this new variation, some countries have made efforts to establish travel restrictions.
The United Kingdom and Singapore have placed numerous African countries on their travel blacklists, and Israel has already instituted a travel ban for the area.
Japan has announced a broad tightening of incoming travel restrictions, which will take effect immediately. Market players anticipate the imposition of further limitations in the near future.
The European Commission is already considering a proposal for a crisis travel ban in areas directly impacted by the new variant, and the top US communicable diseases expert, Anthony Fauci, has stated that the United States is in touch with South African scientists, though the country will not enforce travel bans at this time.
A travel restriction would have a big impact on crude oil prices because it would reduce demand for jet fuel, which accounts for a significant portion of worldwide daily demand.
This phenomenon explains why crude oil markets have suffered disproportionately greater losses than other asset classes, such as stocks.
Diverse market observers remarked on Friday that the new developments in COVID-19 are expected to be a game-changer for the Organization of the Petroleum Exporting Countries (OPEC+), which will meet next week to deliberate on policy.
As a result, it is extremely doubtful that the union will continue to increase output until there is greater confidence about the global health situation and the extent of limitations that will be imposed on international travel at this time.