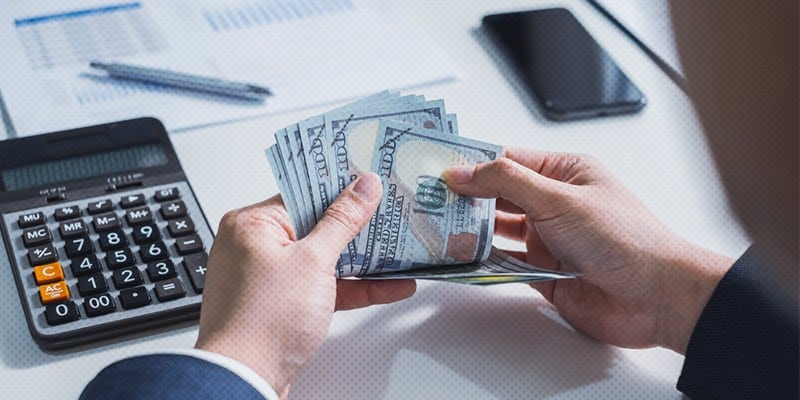 What are the top useful strategies to handle your business finances?
In a small business, the success of your company depends on your financial management. Handling your business finances in a better way will result in fulfilling your dreams and a game-changer for your company. The status of your company finances end-to-end ensures the cash flow. Also, with detailed insights into the financial situation, you can prevent unnecessary debts and invest more in the business for appropriate success.
Appropriate financial management ensures stability in your business and avoids unnecessary reasons for business failure. Financial management might be a challenge for small business owners. Usually, small businesses are successful due to the skill-set to provide the product or service. Without experience in handling business finances, you will find financial management tedious and dull, which can lead to the failure of your business because of finance ignorance.
Business financial management enables you to participate in the mainstream industry. An efficient financial business strategy is essential for every business growth. The business approach includes planning, organizing, controlling, and monitoring financial resources to attain your business goals.
You can retain your business operations seamlessly with the future planning of business with the following top beneficial strategies to handle your business finances.
Why is the handling of business finances needed?
When you start any new business, then the first few years are vital for every owner. These starting years are critical, and there are various challenges and experiences to face. One of the challenges is cash flow and management of business finances.
Without planning, some companies fail, some set their standards high, some don't maintain the record of costs, some fail to chase payments, etc., and it is well-known that lack of proper planning leads to the failure of the business.
 It's necessary to learn the better solutions to sustain in the market, for cutting your costs while maintaining the equivalent level of excellence.
What does financial management mean for business owners?
Financial management includes managing business finances involving the objectives, preparing the budget, recording expenses and income, and taking bright investment decisions. Business owners can develop ingenious financial strategies and use accounting software to avoid unnecessary cash flow timings, and it will ensure an absolute path to earn the business profit.
Top valuable strategies to handle business finances
[1] Maintain separate business and personal accounts –
You should keep your business and personal accounts separate. It is an effective way to manage your business finances. Without discrete business and personal accounts, tracking of expenses and funds deposits becomes tough and creates confusion. The business accounting software helps in the better management of personal and business accounts.
[2] Prepare appropriate budget and follow it –
Most businesses fail due to ignorance in making an appropriate budget. The main reason is that it's hard to estimate the expenses when you start the business and don't have any previous relevant data for comparison.
However, without any slip, prepare the budget, and pursue it continuously. The budgeting procedure will give more insights into your expenses and revenues and tell you how to enhance the business profit.
[3] Punctual to your deadlines –
It's necessary to know all the bills due for your business, like loan payments, accounts payable, credit card payments, and more. Knowledge about all the deadlines will give you to evaluate the money for payments.
You can set up reminders and avoid missing any deadlines. You can create an Online payment reminder to stay updated to fulfil the deadline.
[4] Record your expenses –
You should keep a record of your expenses to avoid misuse and overspending of your funds. You can track every payment and entry in the books at the end of the year. You can use accounting books or accounting software in tracing every transaction.
[5] Cutting costs to increase profit –
You can easily manage the business finances by cutting costs and increasing profits. You can start investigating your expenses and try to remove unnecessary expenditure, and you can reduce the cost by purchasing from the new vendors. You can enhance the profits by giving discounts, promoting the products, selling new products, and creating loyalty programs.
[6] Maintain a regular cash reserve –
With the implementation of financial management in your business, you can enhance the cash flow in the company. It is advisable to keep some cash as a reserve for an emergency, for any hidden circumstances. You can begin with the cash reserve by creating a savings account for business or by using money management software. You should regularly deposit a fixed amount of cash in stock for maintaining the balance.
[7] Advanced solutions for effective business finance management –
In the advanced technology world, there are plenty of solutions available for effective business finance management. These solutions are easy and understandable for a person with limited knowledge of accounting books. With the help of these tools, you can manage and handle the accounting tasks like a cakewalk.
[8] Digital Payments –
You can make easy and quick transactions and payments with mobile or digital payment systems, like UPI or digital wallets. Smartphones are becoming an essential part for everyone and maintain personal and business account transactions anytime. It's a convenient solution for both the client and business owner to pay or receive the payment.
[9] Hire an accounting professional –
Being a business owner, you have many responsibilities to accomplish. With the recruitment of an accounting professional, you can leave the accounting tasks and focus on essential business strategies and operations. Also, a legal and financial professional helps you follow the compliance and legal processes intact to avoid any irregularities.
[10 Tax planning –
Efficient and effective finance management involves tax planning. The accounting professionals can effectively process your tax filing. Therefore, your business will have an effective financial strategy and accurate turn out of your projects.
Conclusion
 In the end, we know that it's necessary to manage the finances of your business, and it's a progressive method. You will get the expertise slowly and gradually in an effective manner. Financial management is nothing but planning, reviewing everything, and hiring or consulting the expert as per business requirements.
Fixing financial crises depends on simple strategic planning and working with your dedicated team.