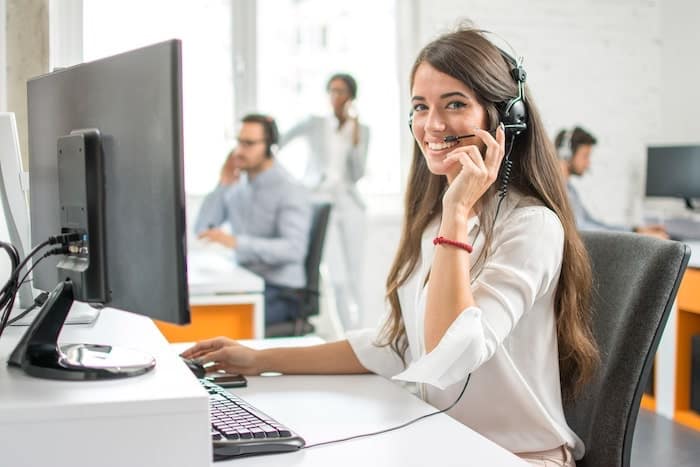 The Economic Impact Of Call Center Services On Your Business
Today's business dynamics are all about customers. If they are happy, the brand excels. Such is the power of this customer-centric world that is imperative for businesses to solve their every query promptly.
For big organizations, the solution is simple. They can hire professionals or an entire team and task them with customer handling services. However, small organizations, due to the lack of proper resources, infrastructure, and workforce aren't able to interact with the customers in the same way.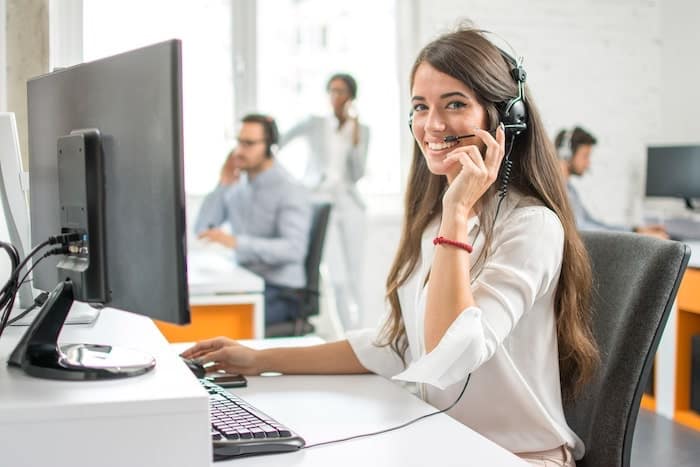 Fortunately, there is a solution for every organization, irrespective of its domain and size.
The answer is call center services. 
Companies can outsource this task to call centers service providers residing anywhere in the globe and get them to take special care of their customers.
Now, the real question is, how to manage customer call center costs in an uncertain economy?
The pandemic has disrupted several the operational efficiency of several organizations to an extent that many of them have filed for bankruptcy after suffering through tremendous losses in the year's financial quarters. For the remaining companies, there is too much pressure to increase productivity, and maintain product quality while lowering costs to provide expected customer service at all levels.
Call center services can help revolutionize your business dynamics while providing quality services at the same time. There is nothing that call centers cannot do, right from accounting services, human resources, business processes, and workforce management to customer handling.
Why are call center services important for your business?
The business magazines are flooded with the names of companies like Amazon, Hewlett Packard, Facebook, etc. But, what you don't know is how these companies are still intact in the market. Thanks to the top call center service providers that make it possible for stellar companies to shine while the back-office tasks are being managed by a top call center services company.
Inbound call center services can take care of your buyers and ensure that they hold your services in great sight. Customers are growing significantly less tolerant of poor service. Considering the market dynamics, the surviving companies are struggling to compete for a fewer group of customers. So, losing the remaining buyers due to poor service can be a hard blow for companies.
Therefore, positive call center services do have a positive impact on customer satisfaction. If a business is enduring the slow-growth economy, relying on customers can be a huge relief.
What are the economic advantages of hiring a call center services company?
Call centers function more as cost centers. So, companies can invest in a good call center to outsource some areas of the organization. This will improve customer loyalty and reduce operational costs. With a little attention and a remarkable strategy at hand, you can achieve stellar results for your company through call center services.
Labor costs will decrease: 
The reason why companies around the world follow the trend of outsourcing call center tasks to developing nations is because of the low labor costs. The wages of employees in these countries decreases, and this is a great way to marginalize your profits. Put simply, to keep getting the lowest cost per minute and per order, you need to find a low-cost producer.
This producer is located in countries like India. Since the number of jobs is limited, and college graduates are eager for employment, call centers in India provide job security and an easy money process. All in all, the costs of hiring labor in such countries decreases by a multifold, which is a great advantage for overseas businesses.
Improved sales:
The more products/services you sell, the better will be the revenue quotient of your company. Just maintaining the existing pool of customers is not enough. You need to expand it further too. The more the customers or clients, the better your business does, and the higher are the chances of growing it further.
Therefore, opting for outbound call center services can help in telemarketing and cross-selling. When your business provides meaningful services, they can serve as word of mouth advertisers as well.
Better shareholder value: 
As per the Harvard Business Review, shareholder value is directly related to customer satisfaction. It says every 1% improvement in customer satisfaction translates into a 3% market value. The more the market value, the better the average life of the company. This is all in the view of the traditional call center services setup. Overall, call center service providers will improve your market value, which, in turn, translates to better income.
Business expansion:
Call centers are a profit expansion card for your business. With call center handling your global customers, their talent and knowledge will ace your business expansion strategies. In the long run, the increased customers will translate to elevating revenue numbers, which is just what your organization needs.
Enhanced competitive profile:
Considering the current economy, the ability to scale up your operations will help your business to stay competitive and become successful. Scalability is one of the most important aspects of any business, and to stay in the competition, every company has to improve upon its profile and sound more customer-friendly. Hiring the right outbound or inbound call center services will give you the ability to make it happen for your organization. Also, it provides you with an opportunity to get the best customer service team on board, establish complete control over the operations, and ask for transparency over what's happening.
Final thoughts
Call center services are the need of the current market dynamics. When the need to scale your operations arises, outsourcing call center services is a safe, secure, and reliable option. Don't let your business suffer through geographical restraints.
Instead, get the best call center service provider and avail the magnanimous benefits of the best call center in the market. With the right company, you can maximize customer service, manage business complexity, enhance the competitive profile, establish better control over operations, increase your business's operational efficiency, decrease the overall operating costs, and increase overall sales. All these factors support the economical growth of your organization.