The government of India had decided to go on a nationwide lockdown on the 24th of March 2020 due to the spread of Covid-19. The United Nations Industrial Department decided to get in touch with at least 85 enterprises and converse about their daily life challenges, their future plans and how are they going to revive their businesses after the end of the lockdown. The conduction of the survey was done via telephone on the businesses mostly dealing in automobiles, bicycles, textile, paper, tea, ceramic and rice milling sectors all over India.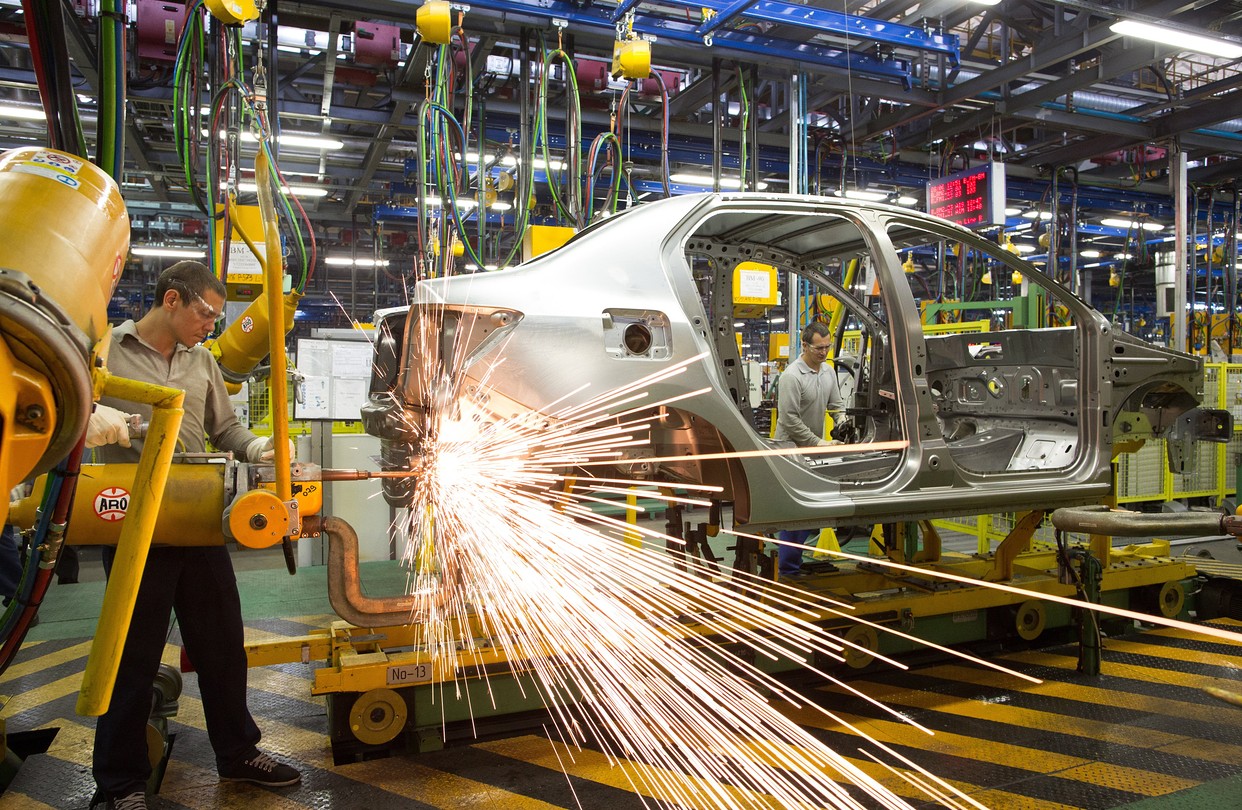 The results revealed that except for the rice milling sectors all other businesses and enterprises had stopped their manufacturing and production. Many MSMEs have reportedly experienced a reduction in their businesses, because of the economy being lifeless and disturbance in international supply chains during the pre lockdown period. Some businesses are keeping themselves active by being operational online but only on a limited level. All semi and unskilled migrants have reverted back to their native regions. A manufacturing company of bicycle parts got itself involved in the manufacturing of ventilators and luckily has been able to succeed it doesn't matter whether it is able to retain only a fraction of its regular workforce.
There has been a sudden suspension in the movements of goods and people. Those industries have also stopped their operations that got most of their supplies from MSMEs resulting in poor demand and orders being cancelled but with exceptions too few industries. But even with these few industries, their demands are being failed to meet. The paper industry is unable to meet the demands of producing the high-quality paper to pharma, hygienic and food applications. So during this lockdown period, there have been fluctuations and disturbances in the production and movements of materials and it has negatively impacted many businesses. This has also blocked the sudden flow of cash and the skilled workforce to migrate back to where they belonged.
The biggest challenge in front of every business and enterprise is trying to restart and revive his or her businesses. These include –
First, the uncertainty of the pandemic has kept businesses in two minds. As social distancing is really important and of course wearing of a mask is mandatory this will take businesses a lot of time to think of resuming back to work.
With so many restrictions being placed and imposed by the government, it will be difficult for businesses to generate enough cash flow and take care of expenses like labour, energy, rent and other inputs inside the business. The reason is unpredictable.
Manpower will pose a problem because many of them have gone back to their villages and will settle over there and may never come back even if the situation calms or mellows down. The hiring of new staff will be a bigger challenge as they will have to be taught everything from scratch or it will be impossible to convince the old staff to stay in the company even in this situation. This will result in huge financial loss.
Keeping the workplace spic and span, maintenance and outstanding services will have to be controlled by the MSMEs before restarting their work stations and making it operational because most of the machinery, stock materials and final products will all get degraded.
There will be problems in meeting timelines for supplying goods without increasing the prices. Most of these MSMEs are completely dependent on other states for specialized parts or even supply operations from abroad have become vulnerable now.
MSMEs have started planning, plotting and strategizing potential ways that can help them to regain their businesses lost momentum due to the pandemic panic and impact. They have initiated with their work and actions by taking baby steps and not rushing and being hassled to generate cash flow to cover up the shortage of cash. Many are starting everything by following their intuitions and with whatever skills they have to start the work process. They have even started associating with industrial institutions for training and have started hiring staff on a temporary basis.
Businesses face a lot of cash crunch even more than it can be imagined. So to ease that part they have opted to secure income by spending on only essentially needed goods for accessing working capital or have even requested for government support.
Work and operations of every business are in its own place but safety is far more above anything else. You need to be alive to be able to work well. So in adhering to the strict rules and regulations by the government all businesses are making sure about their staff's safety by keeping the workplace clean by sanitizing everything, having body temperature checking thermal scan, maintaining of social distance as much as possible and always wearing masks to avoid getting infected by another coworker or an outsider. And as per the government, the Aarogya Setu app has to be installed by every employee.
There are many businesses that are extending their limits by sanitization channels and making proper arrangements of workplace locations for social distancing. The people have accepted the process of restart and rebuilding as the new normal because everything will change from what it was to what it is now. The normalcy life will take approximately six months to start the calculation from now.
The most depressing and worrying part for every business is how it will be able to overcome the cash crunch so quickly. So they have decided to try to manage everything in whatever cash is there and to do wise spending. Even the little amount of cash needs to be maintained as this is how every business can afford to move forward and come out of this epidemic. All sectors of the manufacturing industries have been hurt and dumped by this virus. The only way to survive is to take each step at a time with a practical and logical mind that will save from further damages to the business.