ThinkMarkets Review, thinkmarkets.com – Is Think Markets Scam or Legitimate?
Think Markets Review
Summary
ThinkMarkets is a great online trading platform. It is reliable and trustworthy. It offers a lot of features to boost your trading experience. You can read our ThinkMarkets review to know more about ThinkMarkets or you can sign up with the broker using the following link.
ThinkMarkets Review

ThinkMarkets is a provider of top-quality trading services that are designed to help everyone trade easily. The broker is focused on providing educational resources and support to help its customers become financially literate.
With ThinkMarkets, you can make the most of all the markets and get the most out of your trading investments. This Think Markets review provides a comprehensive look at the features offered by the broker.
ThinkMarkets provides traders with a variety of opportunities to invest in financial markets on its trading platform called ThinkTrader, which has won several awards. With ThinkMarkets.com, traders can take advantage of opportunities in cryptocurrencies, stocks, options, commodities, and more. Let us have a look at the services that this broker offers.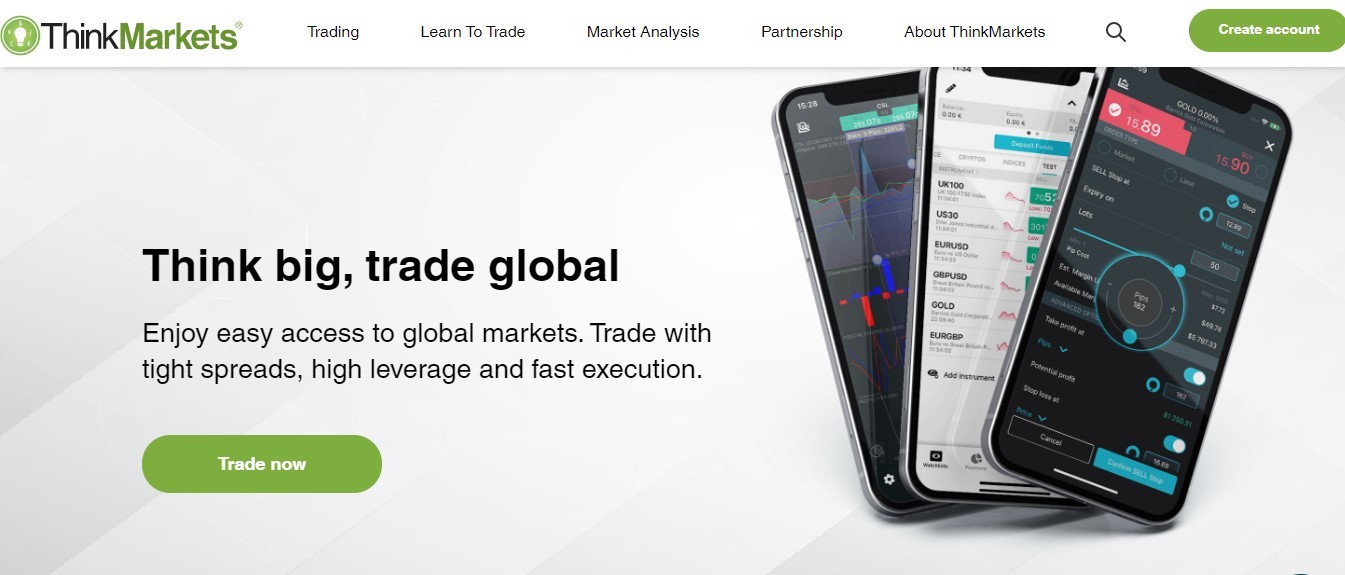 Global markets
With ThinkMarkets, users can access global markets easily, providing investors with the ability to trade cryptocurrencies, stocks, options, and futures from around the world. With ThinkMarkets, investors can easily find and trade the stocks, options, and futures they want, no matter where they are in the world.
Tight spreads
ThinkMarkets offers tight spreads on cryptocurrencies, securities, and other financial products. This allows customers to buy and sell stocks and other securities at a lower cost, which can result in greater profits.
It offers lower commissions and better terms on trades than some of its competitors. It has a strong reputation for providing quality services to its customers.
High leverage
ThinkMarkets is known for offering high-leverage trading opportunities, which can lead to big profits for its users. This means that you can trade larger amounts of cryptocurrencies or securities at a faster pace than you would with other brokers. This can be a great option for those who are looking to make quick profits.
Variety of trading platforms
If you're looking for a broker that offers a variety of powerful and well-optimized platforms, then you should check out ThinkMarkets. With three options to choose from, users are sure to find the perfect platform to support their trading style. Each platform has built-in tools to help you stay focused and make profitable trades.
ThinkMarkets has a lot of experience trading on different platforms, including desktop, mobile, and web. This consistency makes it a good choice for traders who want to make the most of their trading strategies.
With ThinkMarkets, easy trading platforms make trading both simple and efficient. With their easy-to-use tools and resources, traders can quickly and easily execute trades, keeping them informed on market conditions and making informed decisions.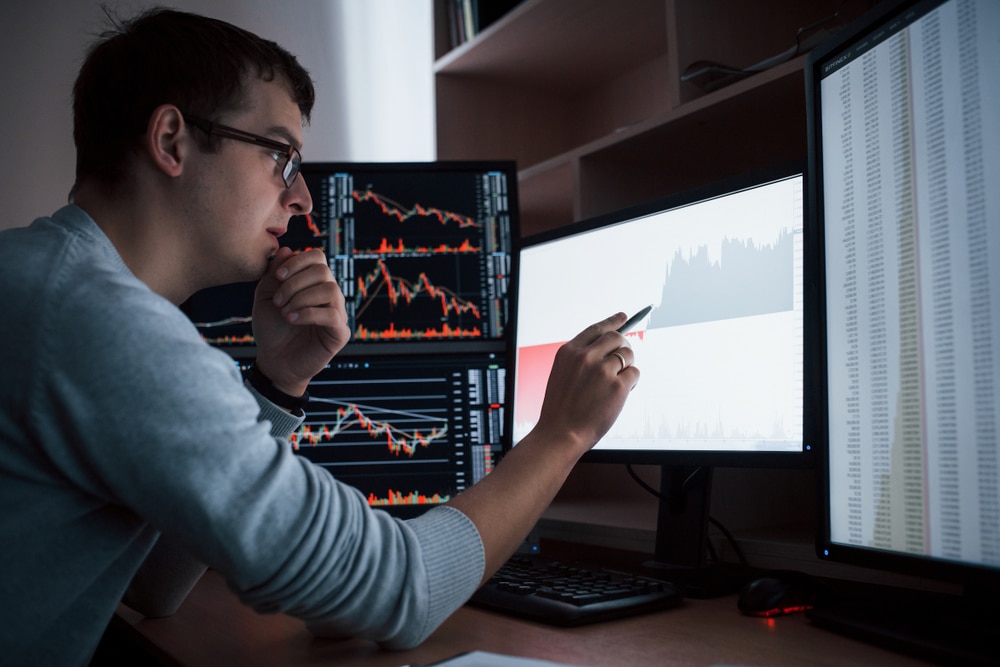 Fast execution
ThinkMarkets provides speedy execution for your trades, ensuring that your investments are executed quickly and efficiently.
Real-time market analysis
ThinkMarkets broker provides real-time trading conditions of markets. This means that it can provide users with up-to-date information on the prices of stocks and other securities. This can be a valuable resource for investors who want to stay informed about market conditions.
Variety of financial instruments
ThinkMarkets offers CFDs trading on a large number of financial instruments. This allows traders to gain exposure to a variety of assets without having to buy and sell them individually.
Short or long positions
At ThinkMarkets, it is believed that it's important to have a well-rounded approach to market trading. That's why it offers investors the ability to trade both short and long positions on market price movements.
Whether you're looking to take advantage of a rally or avoid a decline, they have the tools and strategies to help you make the right decision. By doing this, investors can gain an advantage over the market, making sure they are always profitable.
Trading guides
ThinkMarkets is a brokerage firm that publishes trading guides to help its clients make informed investment decisions. These guides cover a wide range of topics, from market analysis to technical analysis to market manipulation. They're an invaluable resource for anyone looking to improve their trading skills.
Conclusion
ThinkMarkets is a professional broker that connects traders with the best trading opportunities. Through its online platform, ThinkMarkets offers a wide range of products and services, such as cryptocurrencies, CFDs, stocks, and options. The company's experienced staff is available to help investors make informed decisions about their investment portfolio.