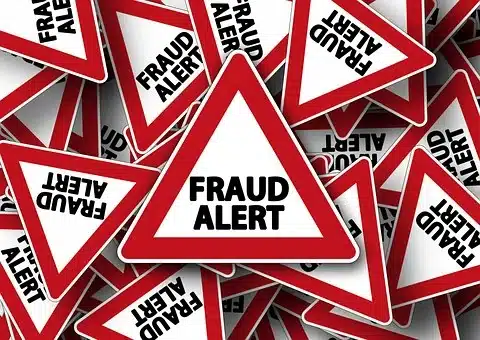 SEC And CFTC Accuses Swapstar Capital Of Financial Fraud
The SEC and the Commodity Futures Trading Commission (CFTC) of the United States have taken separate actions against Swapnil Rege and his business SwapStar Capital LLC (SwapStar), both of which are rooted in New Jersey, on criminal accusations of investment deception, among other things. The man and his business were charged with deceptive solicitation as well as misuse of resources, according to two separate notifications made on Wednesday by the federal and state law enforcement agencies.
Rege conned his friends, neighbors, and others into investing in his securities operations, promising them to set stratospheric returns in exchange for their investments. The profits he promised were sometimes as large as 40 to 60% in some circumstances. Furthermore, he assured financiers and investors that the money would be extremely liquid and could be cashed promptly or within a short period.
Rege abused a fraction of the cash raised to regularly trade commodities holdings using the accounts of his investors, as well as through his wife's brokerage account, according to the lawsuit. Also, he misused some of his victims' funds to support his costs, according to the investigation. The funds raised from some of the other clients were even used to pay some of the victims' profits, resulting in the traditional Ponzi scam in which they were caught up.
A Recurring Violator
Rege, on the other hand, would not be the first person to undertake financial malfeasance on his behalf. His activities in the financial planning industry and financial derivatives were prohibited by the SEC and the CFTC for 3 years in 2019, according to the agencies. Currently, the Securities and Exchange Commission is seeking a preliminary judgment against Rege, as well as a wealth freeze and other urgent and collateral relief, while the Commodity Futures Trading Commission is pursuing a lifetime trading and membership prohibition against him.
Both entities are requesting forfeiture of all donated funds, civil financial fines with interests, and compensation from the federal government. Conversely, the Israeli police, working with their international colleagues, have reportedly made hundreds of convictions in relation to two distinct major scams involving binary as well as other financial scams, as well as other crimes.
The Identities Of The Perpetrators Of The Israeli Binary Options Scam Have Been Revealed!
Officials in Israel and Germany busted a binary futures fraud operation that netted 15 individuals in Israel, some of whom have already been openly identified. Gal Barak, Vladislav Smirnov, and Gery Shalon are alleged members of the E&G Bulgaria cybercriminal group, according to FinTelegram Media. Also, Shalon's brother-in-law David Bar-El is alleged to be intimately implicated in the GetFinancial fraud.
Shota Shalelashvili, Shalon's dad, is also suspected of involvement in the binary futures scam. According to FinTelegram, Shalelashvili was still a ruling coalition legislator in Georgia while he worked on GetFinancial. To recoup the money stolen from victims, the European Fund Recovery Initiative (EFRI) complained in February 2021. Additionally, four to six Israelis will be brought to Germany to stand trial on accusations made against them, according to the Bamberg prosecutor's department.