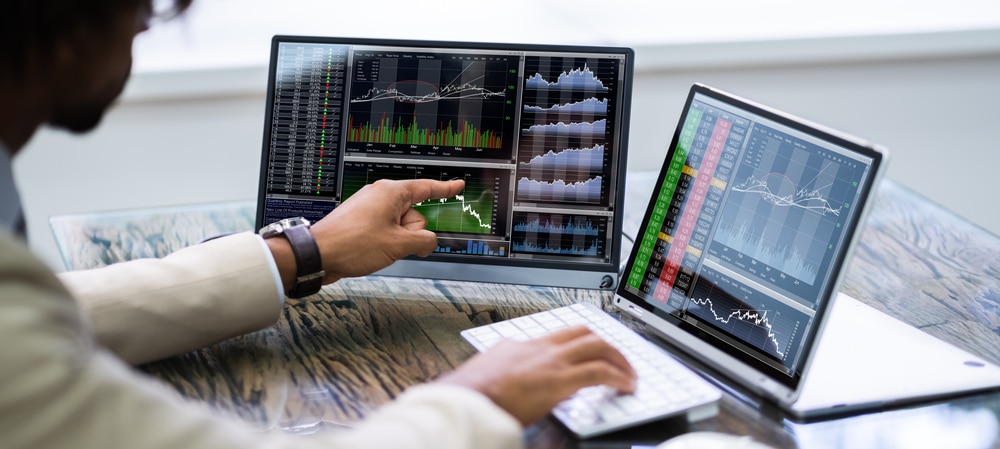 iFOREX Europe: Made to Keep you Trading
iForex Europe Review
Summary
If you want to sign up with iForex Europe then read this comprehensive iForex Europe review to get to know about the features of this broker.
Congratulations on reading this article because it proves you're interested in going about your financial trading with wisdom and acumen, rather than through stumbling and falling. Many people develop an interest in online financial trading, start their journey with a Google search, and briskly choose a broker that seems somehow trustworthy, exciting, or appealing.
Literally within minutes, they can find themselves at the threshold of their first deal, knowing about their broker only what they gathered from perusing a website or briefly talking to someone on the phone.
If this sounds like you, hold on a minute before opening that deal. You shouldn't even consider settling on a broker before checking they are regulated by an official body. Only if they are, will they be obligated to follow the rules of professional ethics and properly guard your private information.
A regulated firm is accountable for everything it does in its bookkeeping and trading practices. Depositing your money with an unregulated broker, on the other hand, could feasibly lead to you losing it all.
Life isn't just about staying out of trouble, though, so you'll want your trading platform to be state-of-the-art, nimble, and streamlined. This way, you'll be set up to be on the ball and on top of your chosen financial instrument, even as its prices change throughout the day.
Your choice of instruments should be quite extensive too, because you never know which ones you might want to trade, whether it'll be sooner or later. Lots of people try out their broker platform with a free demo account (when made available) before starting in earnest.
Now that we've slowed you down, we'll give you our review of the iFOREX Europe trading platform, taking you through some of its special tools and features, and explaining why we think it rates highly on the broker spectrum.
Reputation
iFOREX Europe is a member of the iFOREX Group, who have been operating in the business for over 25 years. Their track record is unblemished, and they are authorized and regulated by the Cyprus Securities and Exchange Commission (CySEC). Their reason for being is to gear people up to maintain an active CFD trading portfolio, effectively and securely. The most vital way they do this is by educating their clients about the markets, financial instruments, and trading concepts at whatever level their knowledge is holding. iFOREX has never viewed financial trading as easy or instinctual in any way. Rather, their focus is in building up clients to be informed, skilled traders in their own rights.
Trading Tools
The iFOREX platform is kitted out with the tools you need to stay a step ahead in your market of choice. You'll enjoy having a list of live rates in the palm of your hand whenever you want it, so you can stay abreast of the prices of 100s of CFD instruments across numerous economies and markets, from gold to WTI oil and from the major currency pairs to the most popular cryptos.
Open up the Economic Calendar and quickly find out when market-moving economic events are scheduled to happen, for instance Federal Reserve meetings or reports on jobless claims and consumer confidence. Click on "News" to look through a selection of financial news on the most relevant topics. The regularly refreshed stream of articles is there to help you perceive the deeper trends guiding the market.
Deposits and Withdrawals
iFOREX Europe lets you deposit funds through both online and offline methods, including bank wire, debit and credit cards, and e-Wallets. When it comes to withdrawing your funds, the process is straightforward: Click on "Withdrawal" in the "My Account" tab, fill in the required fields, then click "Continue". Just print the form you'll see, sign it, and send it to iFOREX Europe to ensure your funds are deposited back into your bank account.
Real Client Support
iFOREX believes that our high-tech, high-speed lifestyle doesn't necessarily have to mean we never talk to each other. If you find your question is not answered on the iFOREX Europe website, you can email it over to client support for a speedy, helpful answer. Alternatively, pick up the phone and give them a call. Support is available in a variety of languages and always with courtesy and patience.
Summing Up
Those who open accounts at iFOREX Europe enjoy the sense of being in trustworthy hands in the same way they enjoy riding around in a well-driven car. At the same time, remember that the purpose of all this support is to assist you in developing yourself into the most proficient trader you can become. This will require your effort in assiduously studying, practicing, and learning to approach the markets with savvy.
iFOREX Europe (formerly known as 'Vestle') is the trading name of iCFD Limited, licensed and regulated by the Cyprus Securities and Exchange Commission (CySEC) under license # 143/11. The materials contained on this document have been created in cooperation with iFOREX Europe and should not in any way be construed, either explicitly or implicitly, directly or indirectly, as investment advice, recommendation or suggestion of an investment strategy with respect to a financial instrument, in any manner whatsoever.
CFDs are complex instruments and come with a high risk of losing money rapidly due to leverage. 85.37% of retail investor accounts lose money when trading CFDs with this provider. You should consider whether you understand how CFDs work and whether you can afford to take the high risk of losing your money. Please note: Calculations of past performance movements may represent the futures and not the underlying asset. Full disclaimer: https://www.iforex.eu/legal/analysis-disclaimer.html