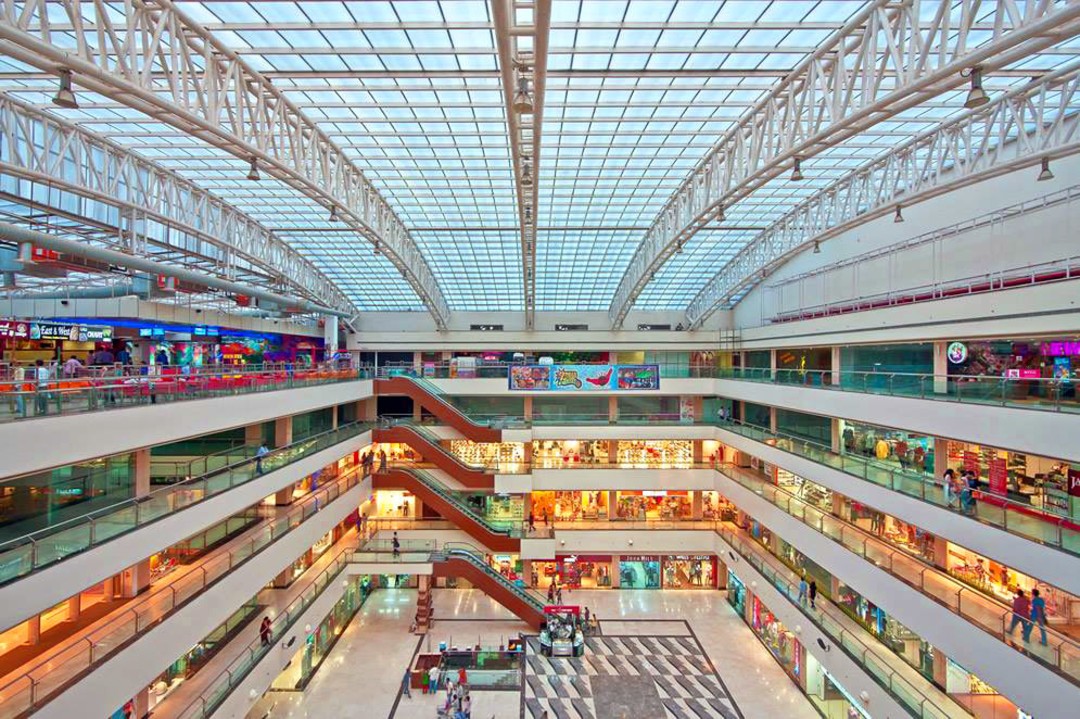 7 Best Malls In Rohini To Check Out – A List
People who love shopping do not need to worry now because of the Exclusive variety available in the Rohini sector. There has been a great evolution in the shopping malls in the past few decades, and you will be really surprised to notice. The experience people will have is also very great because of enhancing malls. You would find a great crowd in the malls along with a good variety of brands that you can access.
As mentioned, you can find several shopping malls in Rohini as they will also be a good center for different items. From electronics to amusement along with covering the best restaurants, these malls are well equipped. Here we have provided a list of the top 7 malls in Rohini that every person must check out. So let's discuss them out to get a detailed report of them.
Ambience Mall
One of the most famous malls in the area is the Ambience Mall. The popularity of Ambience Mall is widespread, and people across Delhi also come to visit it. Two major stores are available in this Mall, and they are namely Big Bazaar and Central. Hence, you would find a great variety of stores in the mall that will help you purchase the desired items.
Several products available in this Mall include electronics, clothing, perfumes, dairy products, and many other items. It is always preferred to come with your stomach full because you would not find any big food stall in the mall.
Unity one
For those who want to purchase the items regarding the retail then this Mall is the best. A person would find folders varieties that would be available in any global shop for a local shop is available at a single place.
The users can get involved in the brands available in the mall, such as Pantaloons, Levis, or Adidas. In addition, those who wish to have dinner or lunch at the place could use the Dunkin doughnuts and keventers. This place is also famous for integrating a metro station that is very accessible for customers, and they really love the feature.
Shoppers Stop
Different models available in the Rohini, one of the biggest malls that you would find is Shoppers Stop. This Mall is considered to be the perfect place that a person could visit. You could find every item based on different categories in this Mall without any difficulty. If you wish to purchase clothes, makeup items, accessories, shoes, or any other items, they all will be available here.
It is really convenient and accessible because people who wished to visit the mall could get it by the nearest metro station. So the connectivity help people get engaged with this mall without hustling a lot to reach there.
North EX
North ex is considered to be a different sort of mall because it is famous for providing eating items. People who wish to have food items based on their choice could visit North ex Mall located in sector 9. You would find varieties of item share ranging from Rasaas, Gianni's, Katli Dum Biryani, Subway, and many more.
Another best part about this small is the availability of fitness centers, hair salons, and other Lifestyle Stores. You can arrive at the place to purchase the desired item and bargain with them to have the best price for eating snacks.
D Mall
D Mall is an iconic mall with big brands such as Burger King, Giani's, and many others. You can easily find the mall as it is located opposite the Rajiv Gandhi Cancer Institute. The location could easily be depicted as it is situated in sector 10.
If you are a North Delhi situated person, you must visit the mall because it is considered the best place. Many other features are provided in the mall that would help you in getting a convenient and enjoyable time. Doors different things consisting of grand mountains will also help you in clicking the best pictures.
City center
The city center is supposed to be the best destination for the people who live in the northern regions of Delhi. The mall is in the heart of Rohini, and you can fulfill all your shopping requirements in the mall because of the enhanced variety provided. You can find several bigger brands in this mall, including Allen Solly, Puma, Van Heusen, Adidas, LOADS, Ibadat, and many more.
You can also find many famous restaurants in the mall, such as Flavors of Punjab and Metro Grill. One can easily grab the best food items from them to fulfill the hunger and remove the feeling of appetite. If a couple arrives at the place, then there is nowhere else you will find such enormous variety for shopping.
Ring Road
The name of this mall has been from the location where it is situated. The popularity of the mall is also very good, and all this is because of the convenience and experience offered to the customers. Though the mall provides an option for shopping through good brands, it is still accessed mostly for the availability of street food.
There are several other facilities provided to people who arrive here and most beneficial is the presence of a gym. If you want to stretch the muscles, this is the best place to heat up your body. Also, if someday you think of having an outing, then Ring Road mall is the best location. The mall is active from morning 9 a.m. to 10 p.m. at night and is situated in Sector 3, Mangalam Palace.